Princely news
Prince Albert visits Orbital Solutions Monaco and other princely news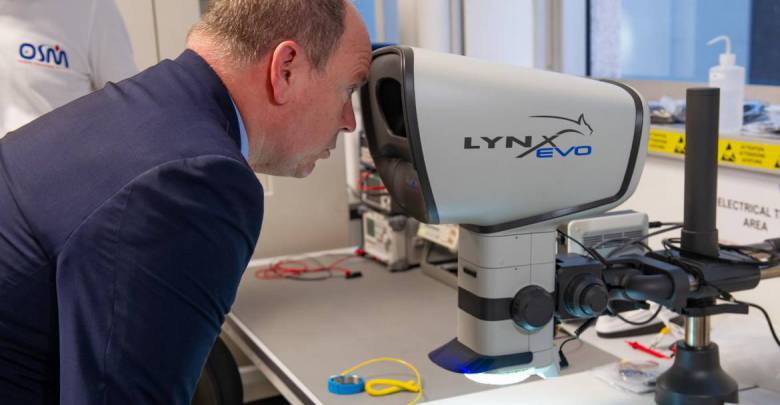 Prince Albert visits Orbital Solutions Monaco
Prince Albert visited Orbital Solutions Monaco (OSM), a company headed by Francesco Bongiovanni, which manufactures small satellites known as "nanosatellites".
These satellites, which are as big as two shoe boxes, weigh ten kilos and can perform functions formerly performed by gear weighing several hundred kilograms or even tons.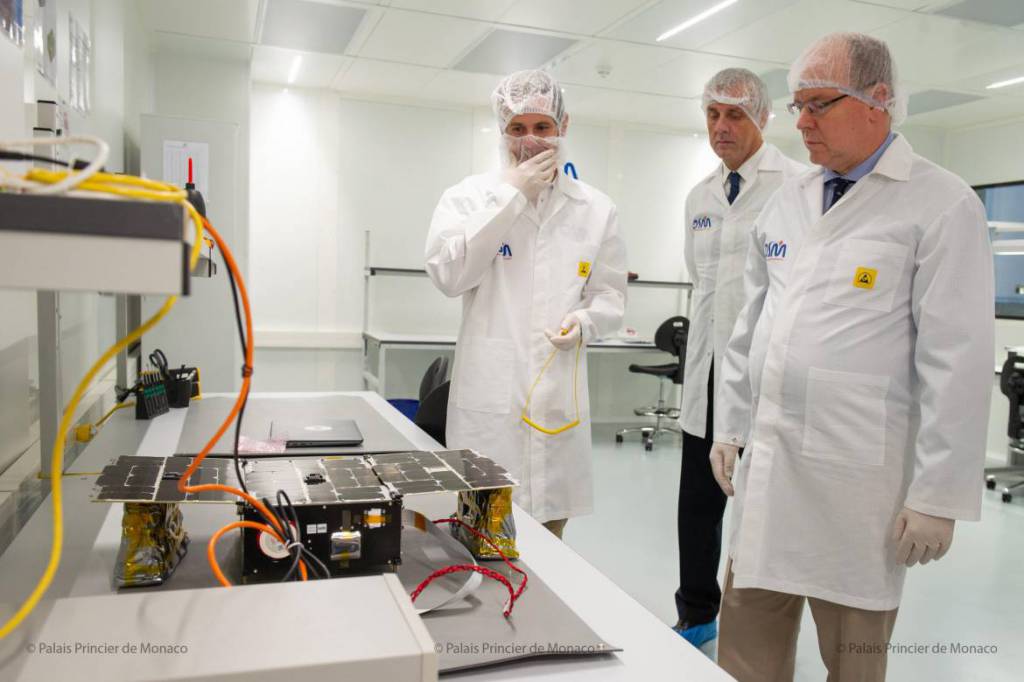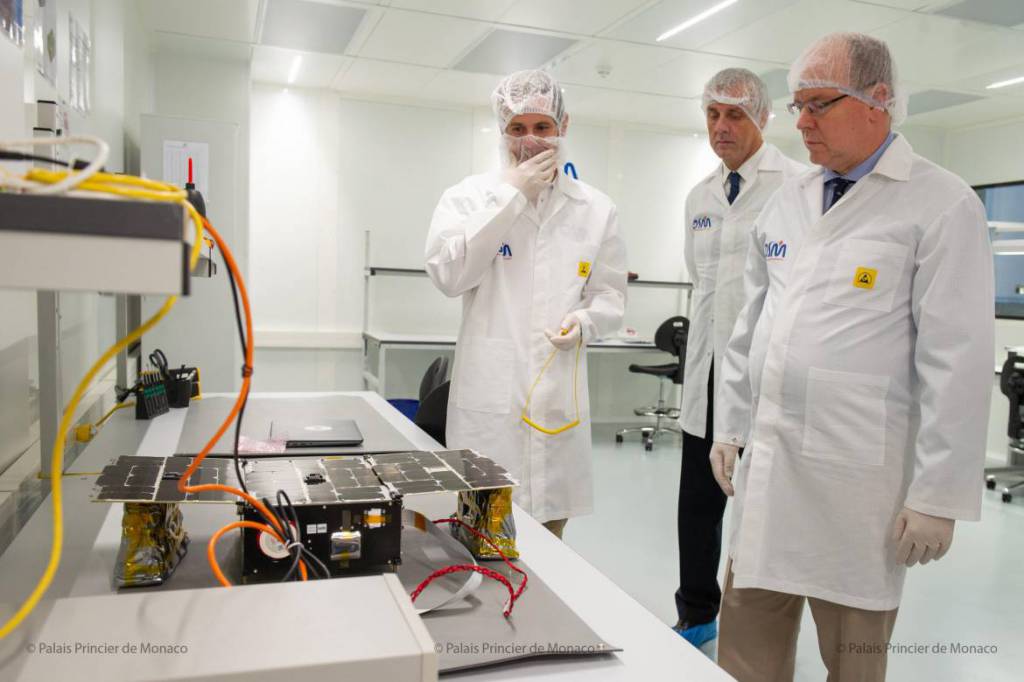 Nanosatellites are directly derived from technologies developed for smartphones and laptops. In recent years, miniaturization and standardization of components has made their construction possible, significantly reducing manufacturing and launch costs, thereby contributing to a "democratization" of space use. OSM is currently building a nanosatellite called 'OSM1 Cicero'. With a lifespan of 4 to 5 years, this satellite will be launched in early 2020 and placed into low orbit (450 km altitude). It will collect accurate atmospheric data based on sophisticated "radio occultation" technology originally developed by NASA.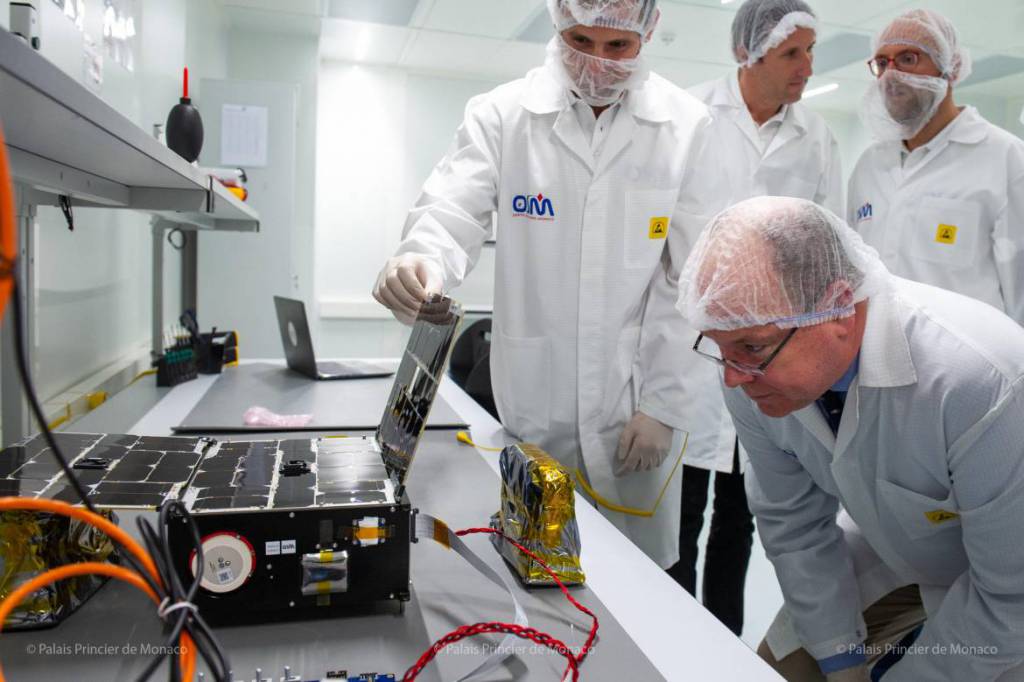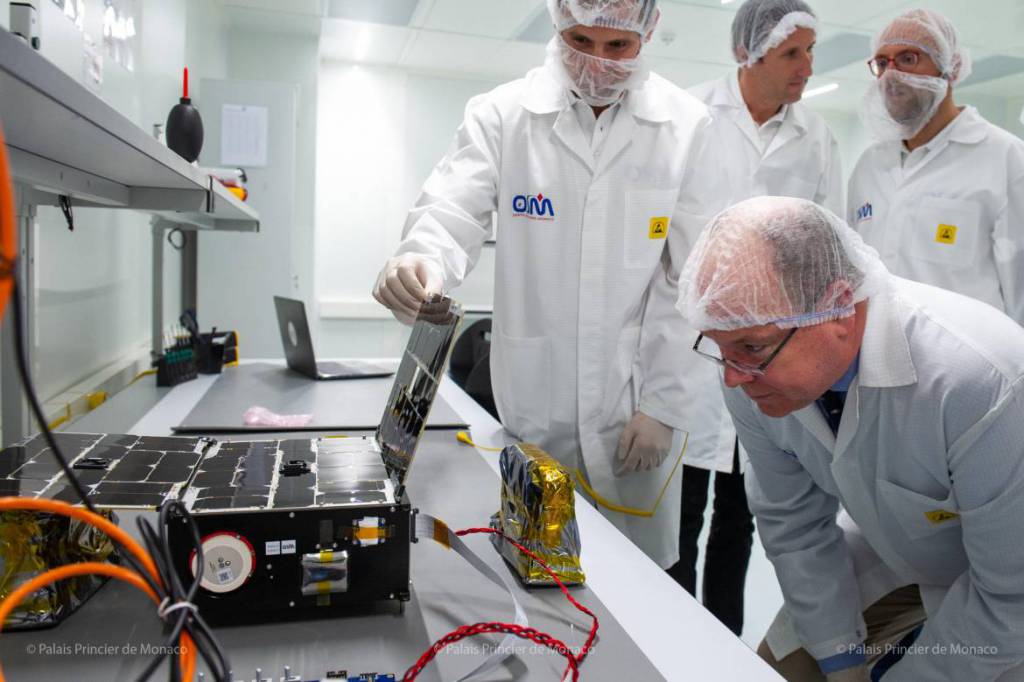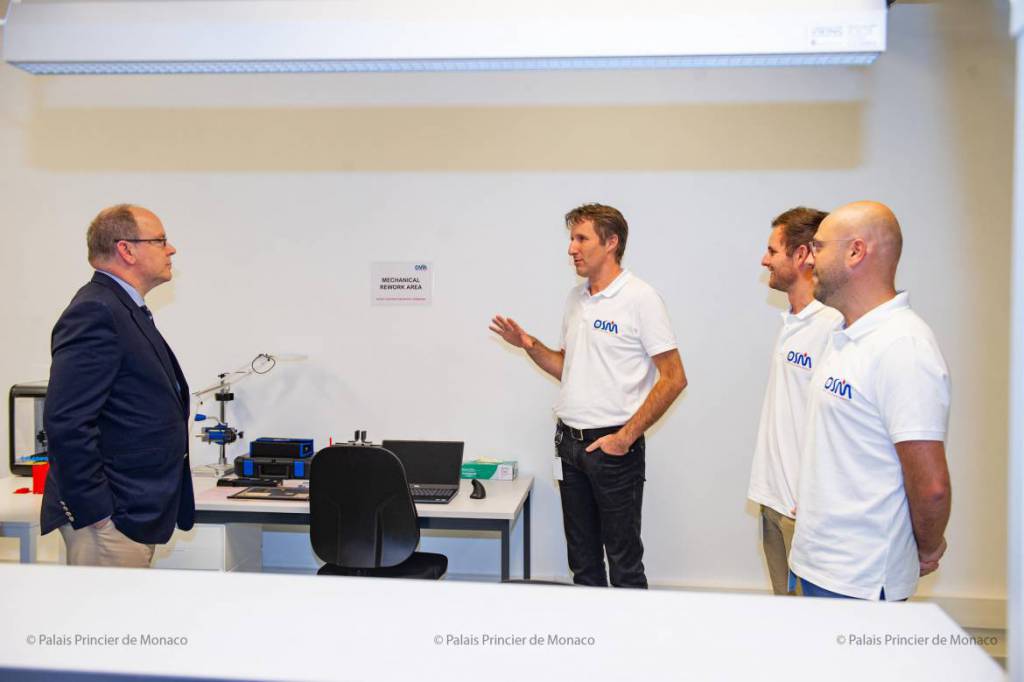 Princess Caroline inaugurates Cancer Equipment at CHPG
New oncology equipment has recently been inaugurated at the Princess Grace Hospital in the presence of HRH the Princess of Hanover.  The equipment, funded by the Group of Monegasque Companies in the Fight against Cancer (GEMLUC) will be used for digestive endoscopies.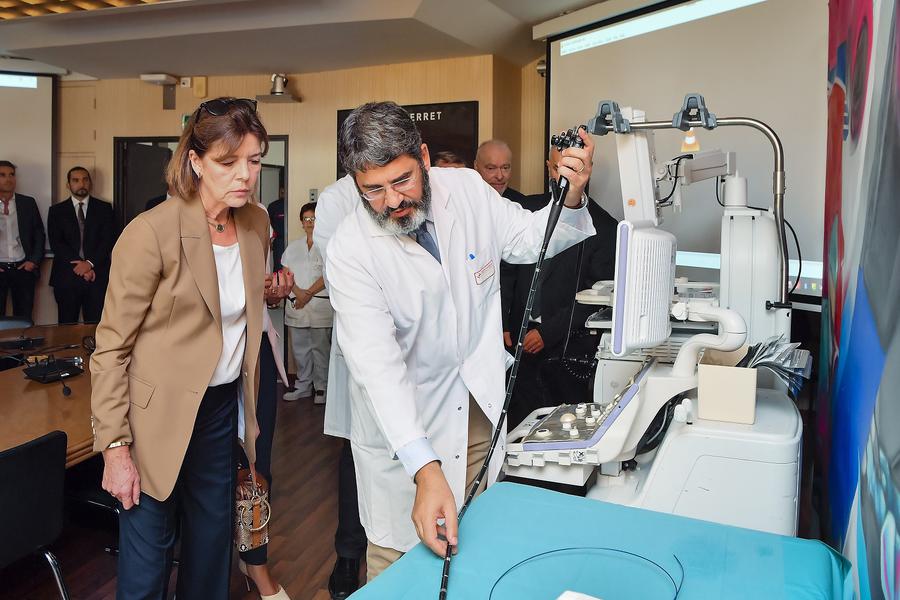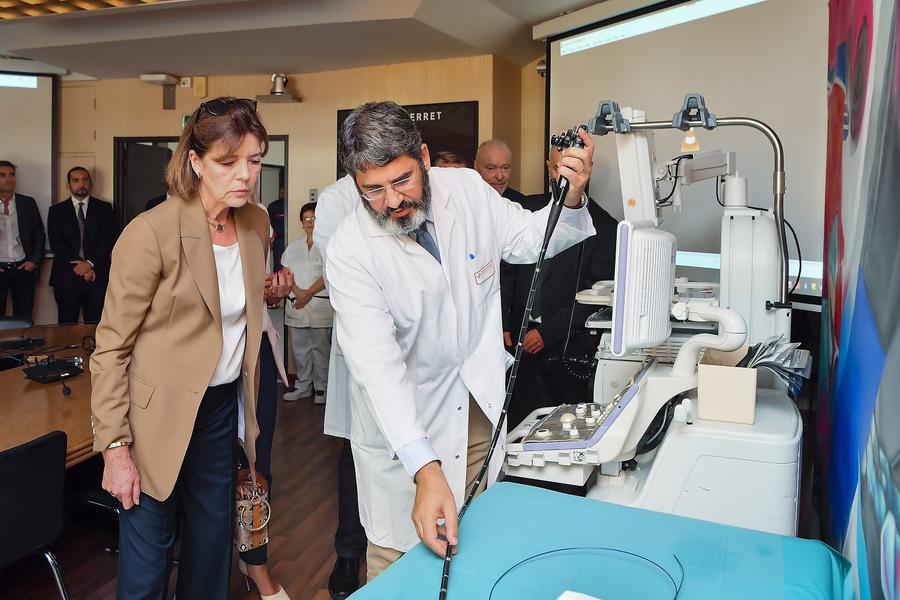 The CHPG was able to finance the new equipment thanks to a donation of €55,000 from GEMLUC. The radio-frequency generator makes it possible to treat pancreatic tumours during an orally performed echo-endoscopy, avoiding a surgical operation which could be especially difficult for elderly or frail patients.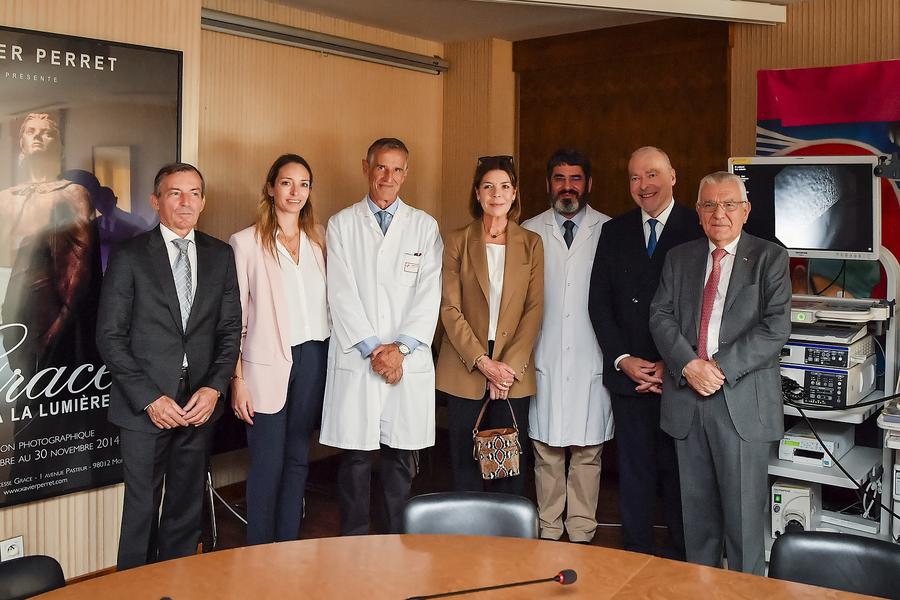 Didier Gamerdinger, Health Minister, André Garino, Chairman of the Board of Directors of the CHPG, Benoîte de Sevelinges, Director of CHPG, François-Jean Brych, President of GEMLUC and Doctors Rémy Dumas (Head of Department), Antoine Charachon and Jean-François Demarquay from the Digestive Endoscopies Department were present for the inauguration.
Charlotte Casiraghi attended the Montblanc (RED) event
On October 8, 2019, Charlotte Casiraghi attended the fundraising event of Montblanc (RED), held at the Boutique Champs-Elysees in Paris. RED is a nonprofit organization founded by Bono, lead-singer of rock band U2 and Bobby Shriver, activist, attorney. The nonprofit organization organizes events with iconic brands for the purpose of raising money to fight HIV / AIDS in Africa through the Global Fund. (Source: www.newmyroyals.com)