Facts about Monaco
Did You Know? The Fascinating Story of The Bountiful Titles of The Prince of Monaco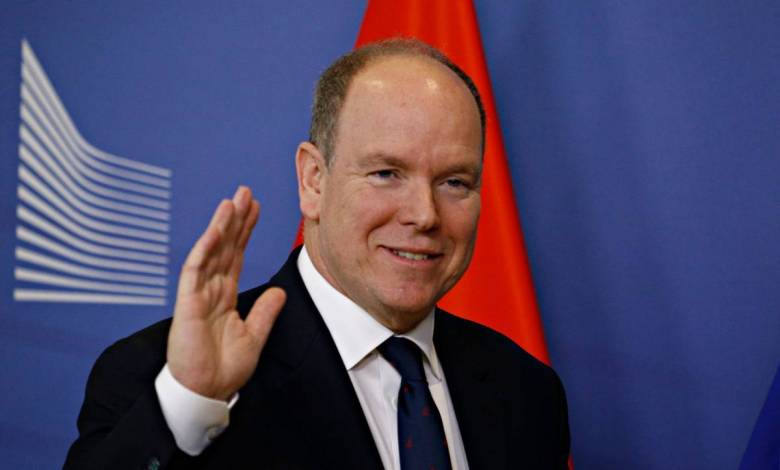 The Principality's own Independence warranted the highest possible title and over the ages at the apex of titles the Sovereign would be acclaimed as Prince. It is also fascinating to note how many other titles held by the Prince of Monaco linked the Royal Family of the Principality to powerful aristocratic families in France and across Europe.
Situated on one of the most strategic promontories in the Mediterranean, its Rock fortress has a port aptly named after Hercules — it was for centuries a prize sought after by every state who craved a powerful naval presence. All the Italian feudal states, including Genoa and Naples, regional powers Savoy and Provence and the dominant local maritime powers France and Spain; all of them coveted the Rock and its port.
In this festering cauldron of rivalries, where diplomacy and negotiation preceded or followed military might, titles mattered. In the three key areas, diplomacy, naval and military power Monaco always had to be reckoned with. It was not in Monaco's destiny to owe fealty or homage to a feudal Duke or be a vassal state. The initial title of Lord or Seigneur held enough sway locally in the initial centuries of Grimaldi rule. But surrounded by Dukes, and Kings, the title Prince lent more credence to Monaco's stature and independence. The Principality might make alliances as a "protectorate" with the great powers, France and Spain in particular, but it was never a "vassal state" and always kept its independence. The title Prince became the ideal indication of Monaco's independence and equality amongst the myriad of rival powers — no matter that they be led by Kings, Emperors, Dukes or even the Pope. 
Lord (Seigneur) 
From 1297 with Rainier I, even up until the beginning of the 16th century under Hercule I, the Grimaldi sovereigns were respectfully referred to as Lord (Seigneur). Informally Monaco's Sovereign Lord may well have been accorded a "Princely" deference even before the opportunity came to formalize it under the Treaty of Péronne. This was the strategic period when Honoré II ejected the Spanish "protectors and occupiers" from the Rock. Still, the title of Lord (Seigneur) was prevalent for just over the first 300 years of the Grimaldi reign on the Rock from Rainier the First 1297–1301 until Hercule I who was in power from 1589 to 1604. It was his stunning success in ejecting the Spanish "occupying protectors" from the Rock and choosing to ally instead with France that gave Honoré II the title that all future leaders of Monaco were destined to have.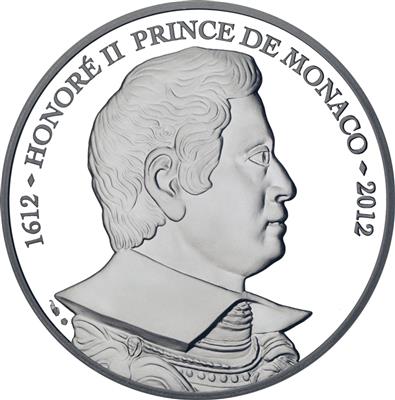 Treaty of Péronne
Throwing the Spanish out came at a price — Honoré II lost many Spanish acquisitions, in the Italian states in particular. King Louis XIII of France in the 1641 Treaty of Péronne made up the losses awarding Honoré rule over Menton and Roquebrune plus 5 titles which attached to further estates in France including: Duke (Duc) de Valentinois, Marquis des Baux, Count (Comte) de Carlades, Baron de Calvinet et du Buis, Seigneur de Saint Rémy.
But the King of France, Louis XIII's greatest bequest to Honoré II was formal recognition of his status as Prince. In addition to the Treaty of Péronne Titles there are many extra! Where did they come from? They originated from marriages of Monaco's Princely heirs to titled French illustrious personalities. 
In an interesting twist the "French connection" to the titles was lost in 1949 when Prince Louis II of Monaco died without a male heir — his daughter Charlotte marrying the Prince of Polignac. Monaco has kept the titles all the same — and not only that has extended them further. Prince Albert I gave his natural daughter Charlotte the title Madame de Valentinois and subsequently Duchesse de Valentinois. Prince Albert II gave daughter Gabriella the title Comtesse de Carladès and his son Jacques, Prince Héritier the title Marquis des Baux and who also has the title Seigneur de Saint-Rémy.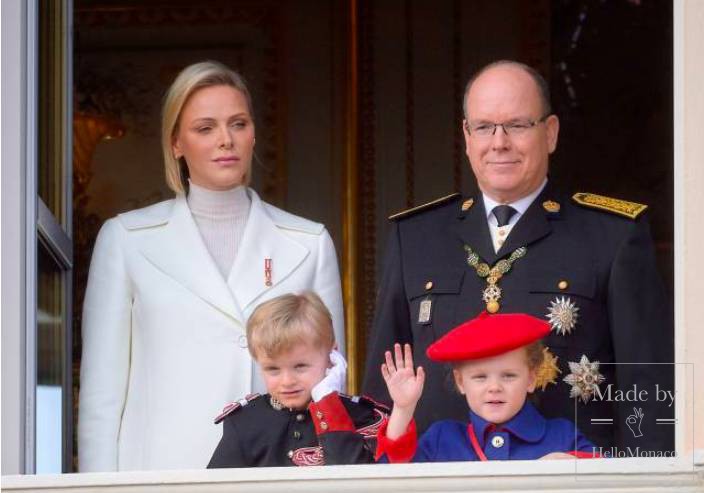 Matignon
If you wondered why Monaco's Princes have Matignon among their titles it originates from Jacques Goyon de Matignon (a French aristocrat and son of Count of Torigni) who became Prince of Monaco via his marriage to Louise Hippolyte, daughter of Prince Antoine I. He lived in Paris from which the famous Hotel Matignon gets its name, official residence of the Prime Minister of France. He brought with him 5 titles: Seigneur de Matignon, Comte de Torigni, Baron de Saint Lô, Baron de Lathumière, Baron de Hambye. And he added a sixth title Count of Carladès for one of his children Charles. Later in 1643 the title Baron of Calvinet was also adopted by Monaco's Princes. So Jacques Goyon's son Honoré III, Prince of Monaco carried these titles forward to his future Monegasque heirs. 
The Cardinal Mazarin Connection 
The powerful family in France headed by the formidable Cardinal Mazarin (minister to Louis XIII and XIV) put forward their representative Louise d'Aumont to marry Prince Honoré IV. Her numerous titles, twelve of them, thus were transferred to Honoré IV and to their children Honoré V and Florestan I.
12 "Mazarin" Titles from Louise d'Aumont: Duke of Mazarin (from the Duchy of Ardennes), Duke of Mayenne, Prince of Château Porcien (in Champagne), Comte of Belford, Comte of Ferrette, Comte de Thann, Comte de Rosemont, Baron d'Altkirch (in Alsace), Seigneur d'Issenheim (in Alsace), Marquis de Guiscard (in l'Oise), Marquis de Chilly, Comte de Longjumeau.
So there we have it 17 titles originally confirmed by the Treaty of Péronne, and 5 titles originating from Jacques Goyon de Matignon, and several others besides such as:
Duke of Estoutville which was created in 1537 by King Francis I of France for Adrienne d'Estouteville and her husband Francis de Bourbon.
Of course, the greatest of all these titles is Prince.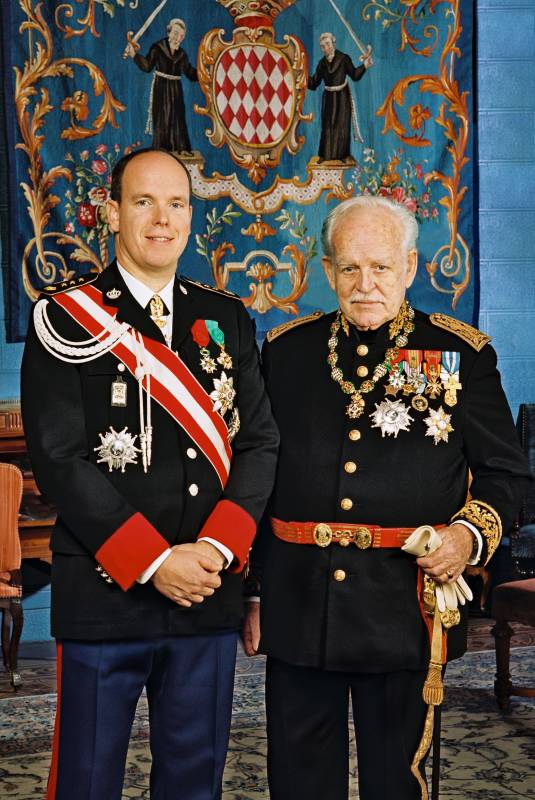 Prince Étranger
And just to underscore how much esteem the Prince of Monaco was held in in the French court.
In 1662 Honoré II died. The Duc de Valentinois succeeded his grandfather as Louis I Prince of Monaco. And it fell to Louis I to foster the relationship at the Court of Versailles with the Sun King Louis XIV. He would secure Monaco's alliance with France and keep in the good graces of Louis XIV by pledging his son and heir Antoine Duc de Valentinois, to marry Marie of the Imperial House of Lorraine in 1688, a match King Louis XIV himself arranged.
Prince Louis would die with yet another of his goals achieved — that of receiving the rare title 'Prince Étranger' to the Court of Versailles from his powerful friend King Louis XIV of France.