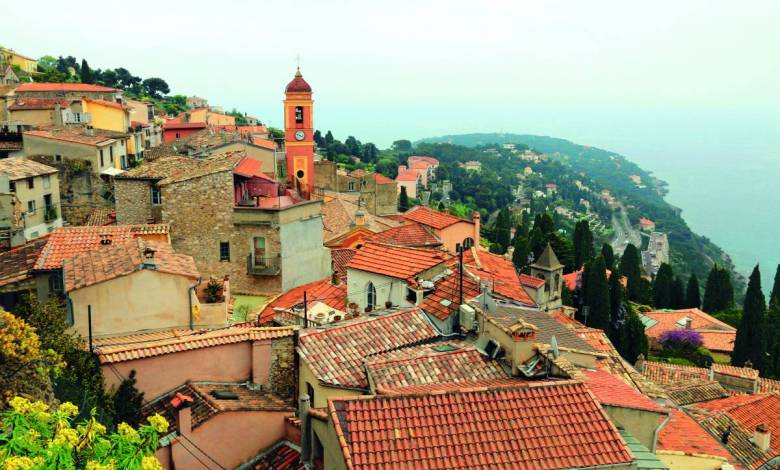 HelloMonaco continues introducing you to the Principality's neighbouring towns and villages that are well worth a look. Let's visit the French town of Roquebrune-Cap-Martin, to discover its past, secrets and its famous residents.
Roquebrune-Cap-Martin is divided into two parts totally different in both style and atmosphere. Roquebrune is a medieval village frozen in time, while Cap Martin is a typical coastal town with its villas and modern architecture.
Treasured Buildings from the Middle Ages
The main attraction of Roquebrune's Old Town is a medieval castle built in the late 10th century by the Count of Ventimiglia, Conrad I. This fortress, built to protect the population against Moorish pirates, has great historical value. It is the only local surviving structure of the Carolingian era. Distinguished by surprisingly strong walls which are 3–4 metres thick, its tower features arrow slits. The castle also has special quarters that used to accommodate its archers and also weapon storage. The medieval castle typically has a dungeon that was used to guard its prisoners. Historians believe that the castle's first owner, Conrad I, received his guests in a ceremonial hall on the second floor. In addition to its traditional fireplace, this spacious room interestingly has its own well.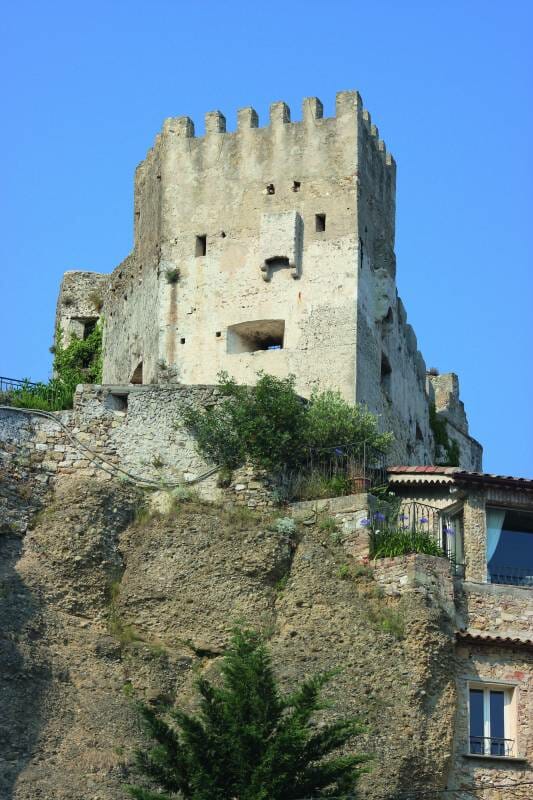 By the way, Roсcabruna is literally translated as «brown stone». The town thus owes its name to local brown rocks. Up until the 14th century, the castle and village used to be ruled by the Governors of Genoa. During the same period an observation tower was completed. The town then passed under the reign of the Grimaldi family who rebuilt the castle several times. In the mid 19th century, when Monaco was experiencing a crisis of power, Roquebrune became independent for some time. Monaco and France subsequently signed a treaty making Menton and Roquebrune French territories. But we still call this castle «Château Grimaldi».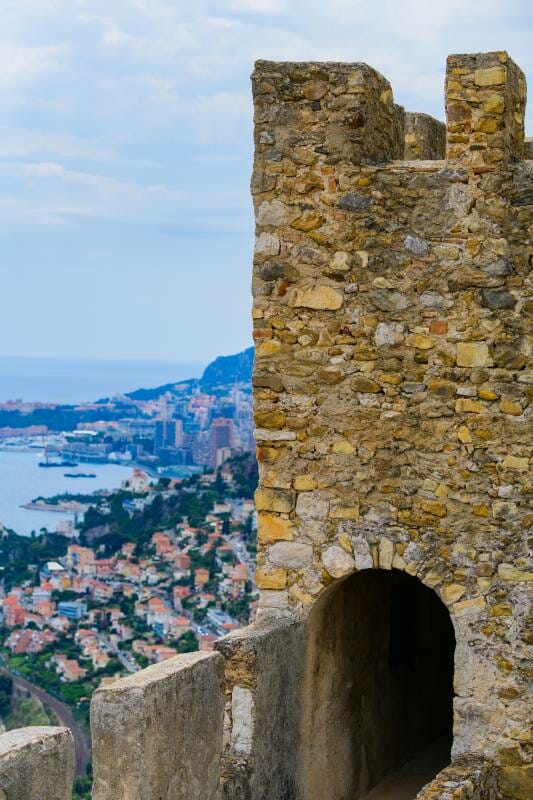 In the 20th century, Roquebrune Castle was under the ownership of Sir William Ingram. The wealthy Englishman contributed to its medieval appearance by adding still another tower in the English style. In 1921 Sir Ingram returned the castle to the town. These days Roquebrune guests get to enjoy its ancient streets and wander through the castle halls and dungeon. Touching the imitation shackles in this cramped stone room would take you many centuries back…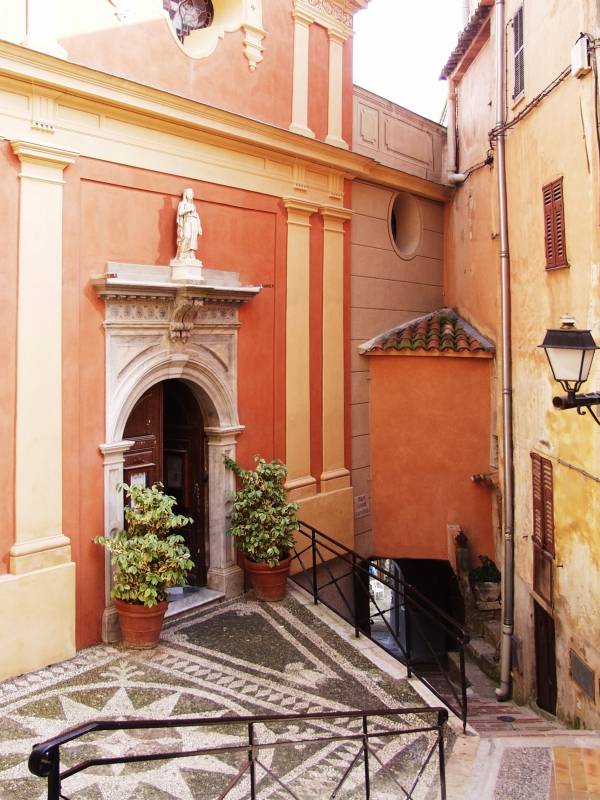 Sainte Marguerite Church situated in the heart of the village dates back originally to the 12th century. And as with the castle, it has been significantly modified through the centuries. Notice its colourful Baroque-style façade and its beautiful paintings and frescoed ceiling.
From the depth of centuries
In addition to its old castle and church, Roquebrune-Cap-Martin boasts yet another historical attraction — the Vallonet grotto. It is considered one of the most ancient places in Europe. Discovered in 1958 by a young girl, it has been under excavation since. Two Monegasques — Louis Barral, curator of the Museum of Prehistoric Anthropology, and René Pascal, an employee of a Monte-Carlo casino and an amateur prehistorian and speleologist, were among the first persons who began studying this natural treasure. This grotto overlooking Cap Martin is sadly closed to public. But all the artefacts revealing the secrets of Homo Erectus can be viewed in the Regional Museum of Prehistory in Menton, Rue Lorédan Larchey.
Fortunately, there is another place to visit here. The Thousand-year-old Olive Tree is designated the oldest olive tree in the world (its age is estimated between 2000 and 2800 years). It has a circumference of 20 metres and despite its great age stays in excellent shape! We can even touch it — in order to derive some serenity and wisdom from it.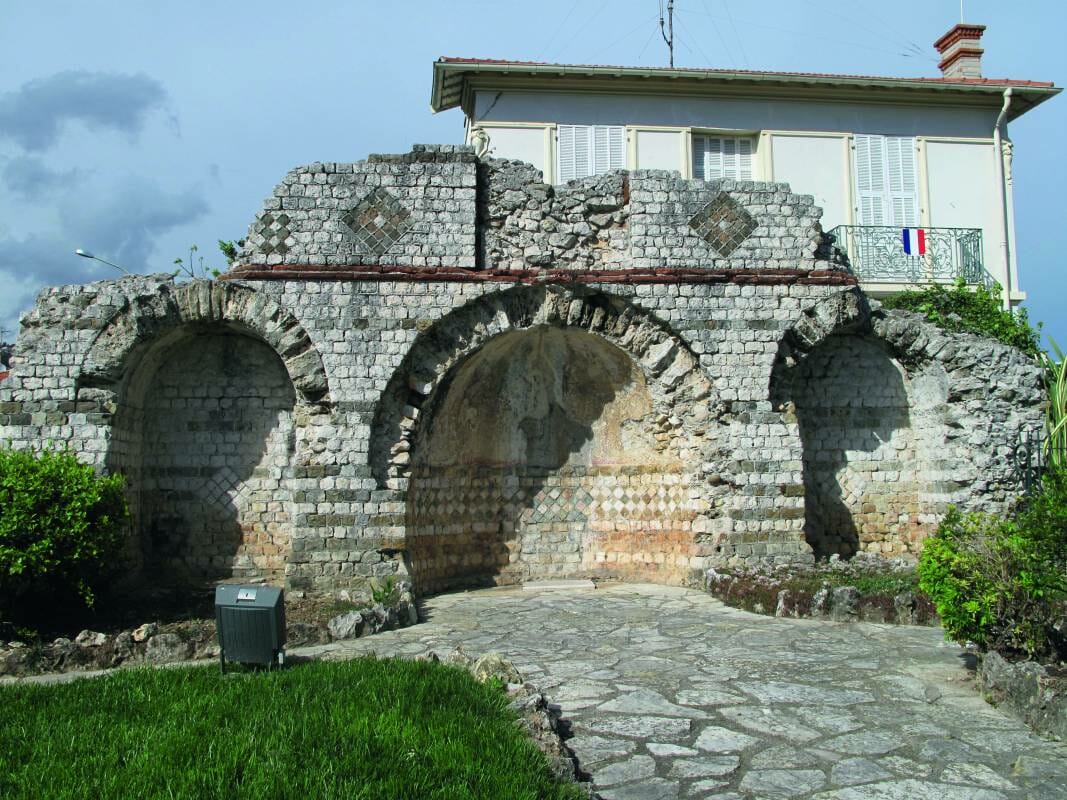 And lastly enjoy the Tomb of Lumone, a funeral monument built in the 1st century BC at the junction of Via Aurelia and Via Julia Augusta. This mausoleum of Roman times with its three elegant arcs and traces of frescos has been classified as a historic monument since 1951.
Villa La Pausa, a creation of Mademoiselle Coco
In the late 19th century the French Riviera became very popular among European nobility. Coco Chanel searched for a plot of land and built a villa there in 1928. It became her summer residence for the subsequent 25 years, giving birth to her famous perfume Chanel N°28 La Pausa, named interestingly after this villa which also bears the same name of La Pausa. Some sources claim that La Pausa owes its name to a legend. Following the crucifixion of Christ, Mary Magdalene « paused » on the French Riviera to rest in the shade of Cap Martin olive trees on her way back from Jerusalem.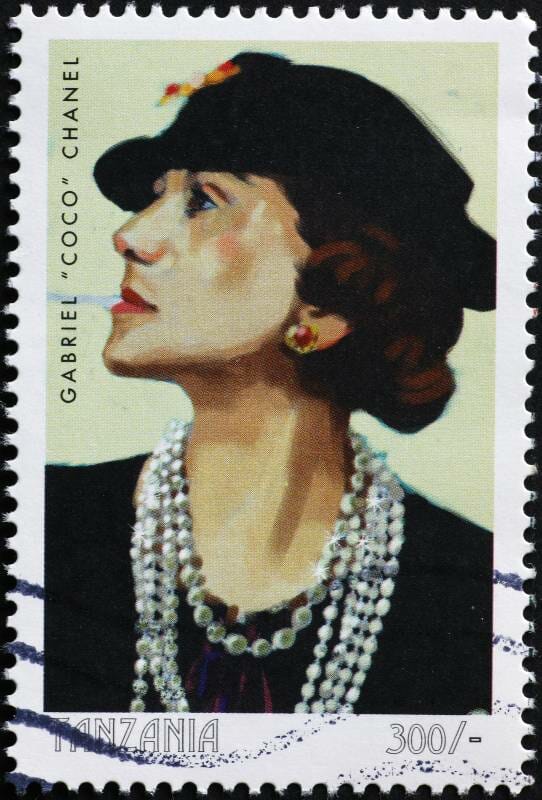 It is a fascinating part of history that Coco was in a romantic relationship with Hugh Grosvenor, Duke of Westminster, whom she met in Monte-Carlo in 1924 and who allegedly purchased the land in the south of France three years later for her as his mistress. Chanel was particularly inspired by it and personally designed every detail of this, her own villa. Mademoiselle's project was brought to life by the architect Robert Streitz. Even though Gabrielle Chanel grew up in an orphanage, she must have had some fond memories of it from her childhood. The villa thus bears many architectural elements of the Obazine convent. It is a 4-floor mansion with a total area of 1,300 square metres housing an old library, a dining room, 4 living rooms and 7 en-suite bedrooms. Not to mention an olive grove, a garden and a tennis court.
Since 1953, Villa La Pausa has had many different owners. The Chanel fashion house purchased La Pausa in 2015 thus providing a last refuge for Coco's soul. Many tourists nowadays have the ambition of finding this famous villa. It is well-hidden, however, and doesn't bear any particular name plate.
Churchill, Le Corbusier and many others
In 1953 Coco Chanel sold her beloved La Pausa to Emery Reves, a writer and Winston Churchill's literary agent. That's why Sir Winston had some prolonged stays here. He used to spend his days painting the wonderful landscapes. Among the famous guests of Emery Reves were also the princely couple of Monaco, Konrad Adenauer, the first Chancellor of the Federal Republic of Germany, Field Marshal Bernard Law Montgomery and cinema stars Greta Garbo and Clark Gable.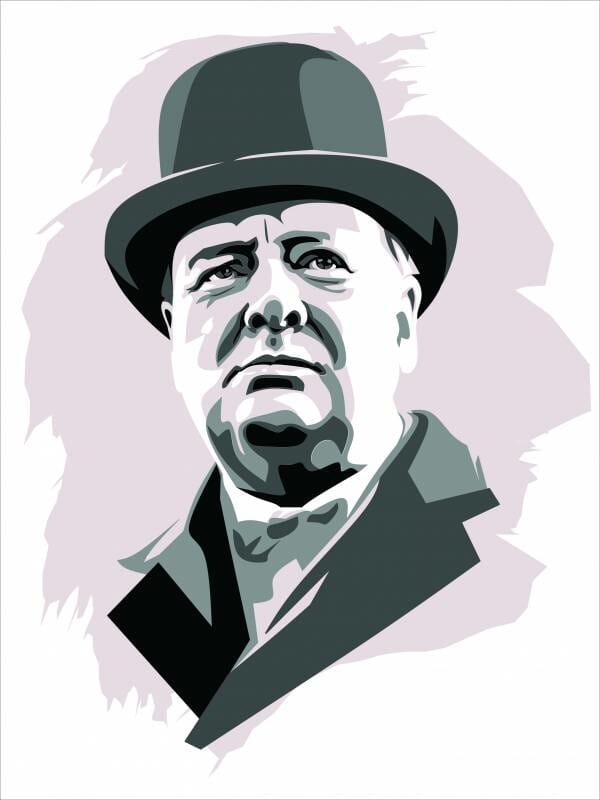 In the 1960s, Jacques Brel, a great Belgian «chansonier», used to rest in his own little house (in Roquebrune) not far from the sea where he created one of his most famous songs, «Amsterdam». In 2008, the city of Roquebrune paid homage to Jacques Brel, honouring him by naming a place after him.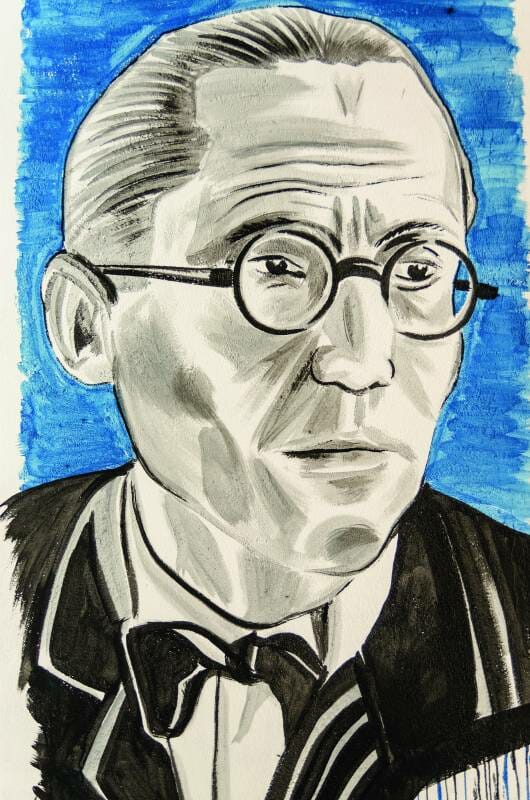 There is a great architectural landmark which despite its tiny size (just 3,66 × 3,66 metres) speaks volumes about our architectural heritage. It is situated in Roquebrune-Cap-Martin too. We are talking about Le Cabanon, included in the list of the UNESCO World Heritage Sites — a summer house created in 1952 by Le Corbusier, a pioneer of modern architecture. It's the only building that Le Corbusier made for himself. That was the place where he was really happy. Le Cabanon is situated next door to the fascinating Modernist villa of Irish architect Eileen Grey. There is also a lovely path La Promenade Le Corbusier, which takes in stunning viewpoints along the coastline. Le Corbusier died suddenly in 1965 while swimming and was buried in Roquebrune cemetery near his wife Ivonne (an interesting detail: he designed their common tomb in advance himself 10 years before his death).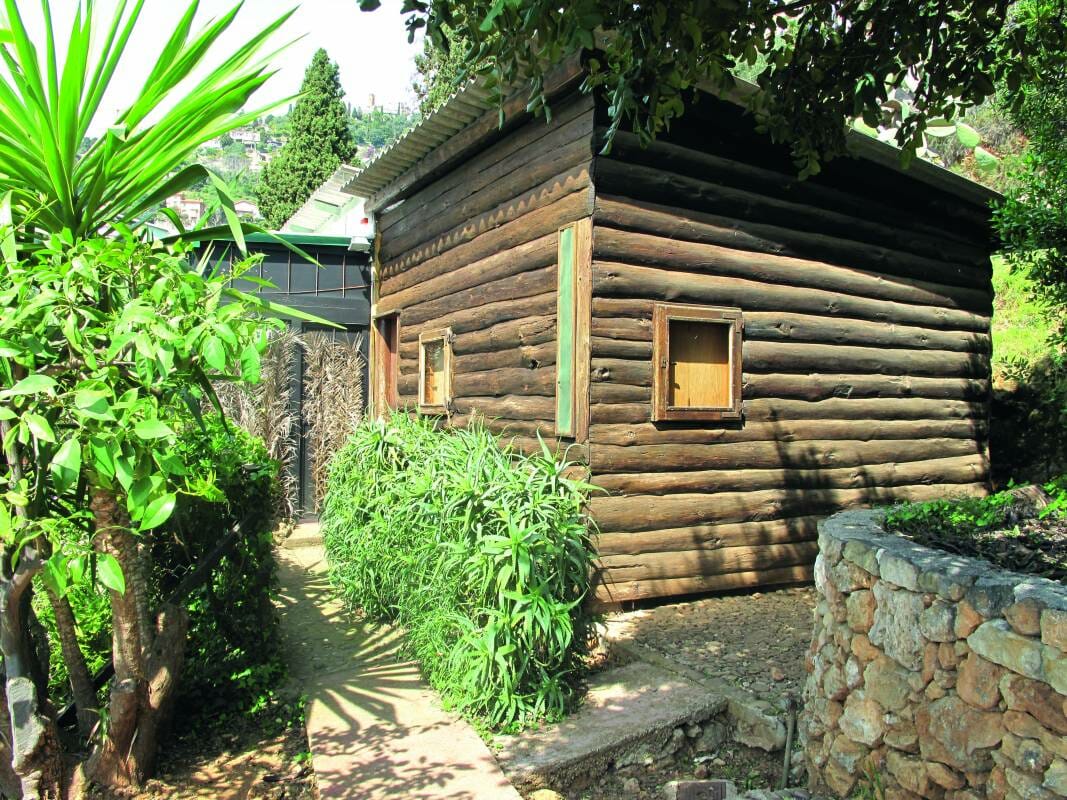 For almost 10 years the small cemetery of Roquebrune-Cap-Martin was also the last refuge of the Nobel laureate, in literature, the Irish poet W.B.Yeats, whose last wish was to be buried «without any fuss». In 1948, his body was removed to his native Ireland.
Russian aristocrats in Roquebrune
In Roquebrune small cemetery you can also find the tomb of Grand Duke Alexander Mikhailovich, grandson of Nicolas I of Russia, a close friend and brother-in-law of the last Russian Emperor Nicholas II. Born in Tiflis, his second name was Sandro. Prince Alexander Mikhailovich had a brilliant military career and married Nicholas' II sister, Grand Duchess Ksenia Alexandrovna who gave him seven children. After the revolution of 1917, Sandro spent some time in Nice and after his long travels around the world returned to the French Riviera. At the beginning of 1933, being quite ill, he sadly was diagnosed with cancer. His daughter Irina Yusupova moved her suffering father to Villa Teresa in Roquebrune. The family was thus at his side until the very last day. Sandro passed away in February 1933. His wife survived Alexander Mikhailovich by 27 years and was buried in the Roquebrune cemetery near her husband.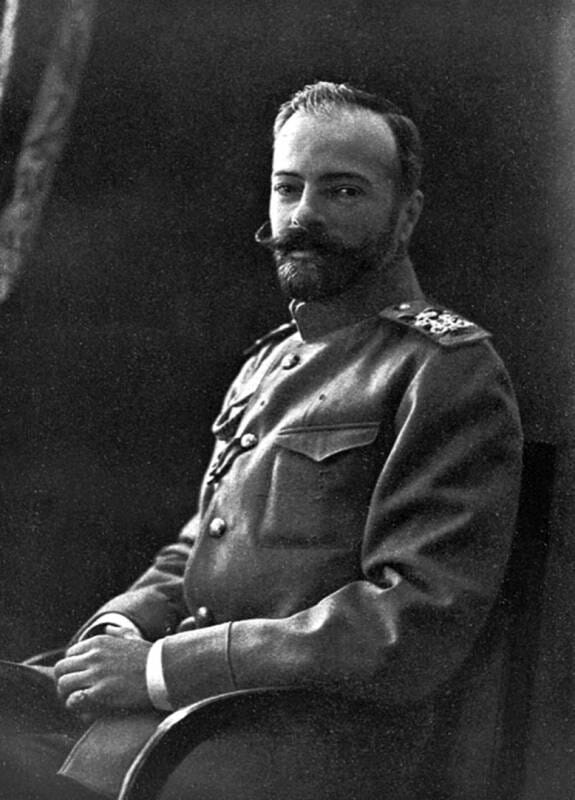 The streets and houses of this small town remember many more secrets, names and events. Come to this place to breathe in its incredible atmosphere. Roquebrune is particularly charming in autumn, during the chestnut festival. The town truly comes to life with its small orchestra playing catchy tunes, with its roasted chestnuts and warmed mulled young wine accompanied by dancing around the central fountain…