Princely news
Prince Albert and Princess Charlene celebrate 9th Wedding Anniversary and other princely news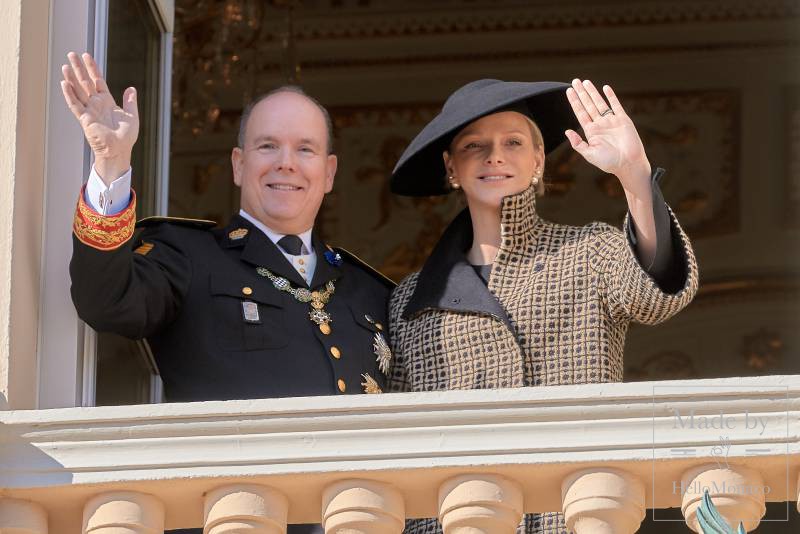 Prince Albert and Princess Charlene celebrate 9th Wedding Anniversary
On Thursday 2 July, Prince Albert II and Princess Charlene celebrated their 9th wedding anniversary with their children, Prince Jacques and Princess Gabriella. The couple shared several beautiful family photos on social media to commemorate the occasion, which were taken at the Prince's Palace.
Charlene met Prince Albert at the Mare Nostrum swimming competition in Monaco in 2000. They announced their engagement in June 2010, and were officially married on 1 July 2011 in the Throne Room of the Palace. The Nuptial Mass on 2 July was a grand celebration, presided over by Archbishop Bernard Barsi. The couple honeymooned in South Africa.
Princess Charlene in training for a Secret Sports Project
Princess Charlene teased her fans and followers when she posted a photo of her training on a water bike with the mysterious caption: "Exciting project on the horizon. All will be revealed month end, keep your eyes on the Foundation page for more news and details."
The Princess, who is a champion swimmer and sports advocate, took part in the Riviera Water Bike Challenge in 2018. She demonstrated her skill on the water bike when her team won first place in the competition.  Water bikes are extraordinary machines designed to propel the athlete across the water.
The Riviera Water Bike Challenge gathered some of the world's best athletes on Monegasque waters in support of the Princess Charlene of Monaco Foundation. The Princess put together a team which included F1 driver Mark Webber, rugby player Cristophe Dominici, South African swimmer Terence Parkin and Australian cyclist David Tanner. Departing from the Monaco Yacht Club, teams had to complete 30 laps on the water bike for a total of 20 km.