Facts about Monaco
The Pinnacle of Chivalry: Honours, Decorations and Medals of the Principality of Monaco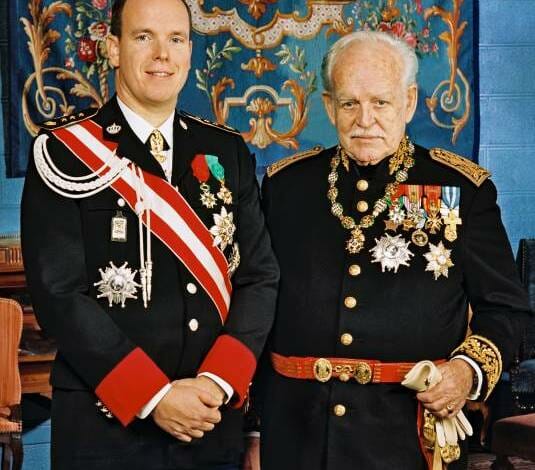 The highest insignia awarded by the Prince to his subjects is the Order of Saint Charles. It was part of a strategic initiative created in 1858 by Prince Charles III himself. It played an important role during his transformational reign — as he charted a path to create the modern Monaco that today we take for granted. A modern thriving economy with the Casino business and tourism as engines was underpinned by aristocracy and celebrity. A railroad link and a higher profile role on the international stage were all part of the new dynamic thrust.
Exchange of Honours: a Highly Successful Diplomatic Initiative
Exchanging membership in distinguished «Orders» with heads of state, who in those days would typically be aristocrats, was one of Charles III's sage diplomatic initiatives — and thus on March 15, was created the Order of Saint Charles. 
It served the Prince well to award honours as he started to build up relationships with powerful countries including Russia. The influential ruling Tsar of Russia, Alexander, became the first royal to receive this award, the highest state award in Monaco. So successful was this initiative that in 1877, Charles III appointed Jean Planchet to be the first diplomatic representative and Consul of Monaco in Saint Petersburg. During his mission as Consul, Jean Planchet contributed to the signing of a number of important agreements with Russia.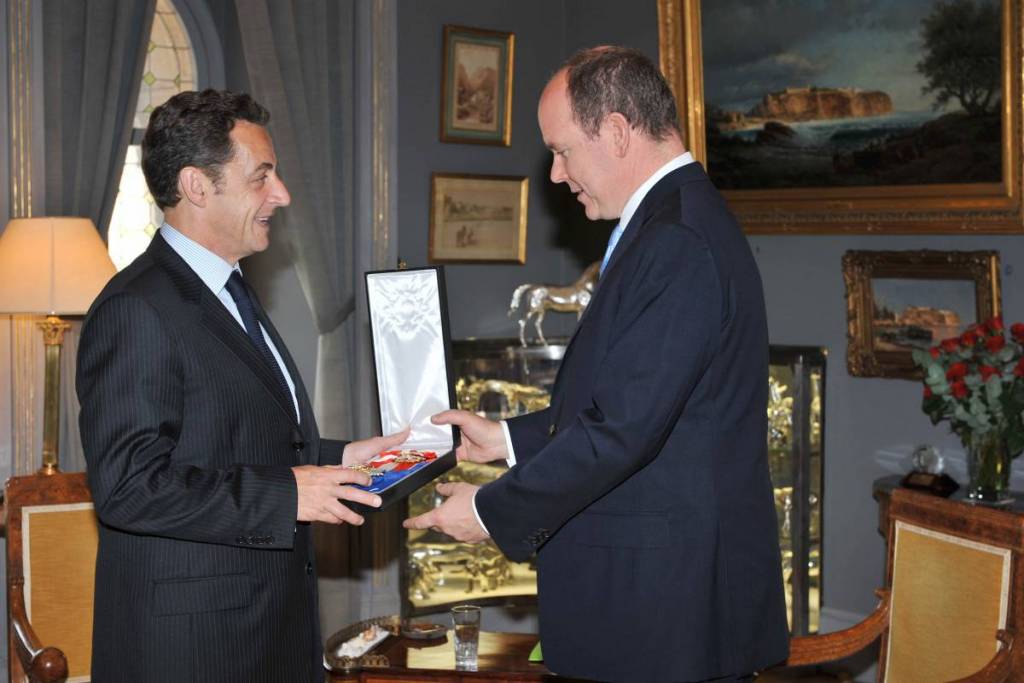 And the tradition still continues. Two French presidents — Charles de Gaulle and Jacques Chirac — were awarded the «Order of Saint Charles». Since becoming the sovereign in 2005, Prince Albert II has awarded the Order of Saint Charles to a number of foreign presidents, including both Nicolas Sarkozy and François Hollande of France, Joachim Gauck of Germany, Nursultan Nazarbayev of Kazakhstan as well as Ban Ki-moon, the 8th Secretary-General of the United Nations. In 2013, the grant of the Order of Saint Charles was given to the current Russian head of state Vladimir Putin. 
Monaco Royals, Knights of the Order of Saint Charles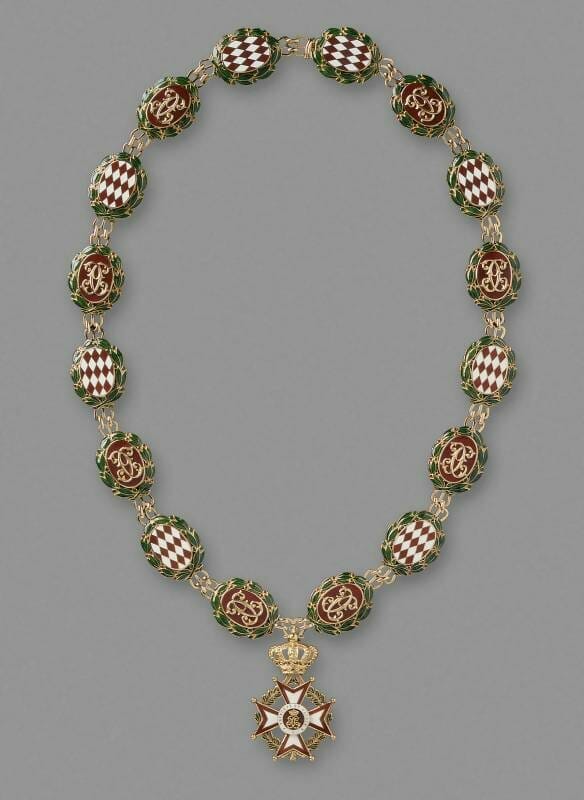 The sovereign prince of Monaco — currently Charles III's great-great-great grandson, Albert II — is the Grand Master of the Order of Saint Charles, and it is awarded at his discretion. His elder sister Caroline and his wife Charlene became Dames Grand Cross of the Order in 1981 and 2012. Very few current foreign royals are members of the Order: Vittorio Emanuele of Savoy, the son of the last Italian king, and King Albert II of Belgium are among them. 
There are high levels of the Order to which the royals and international heads of state belong. Regular citizens of Monaco have to start off as knights; they can move up to a new stage after a certain number of years have elapsed.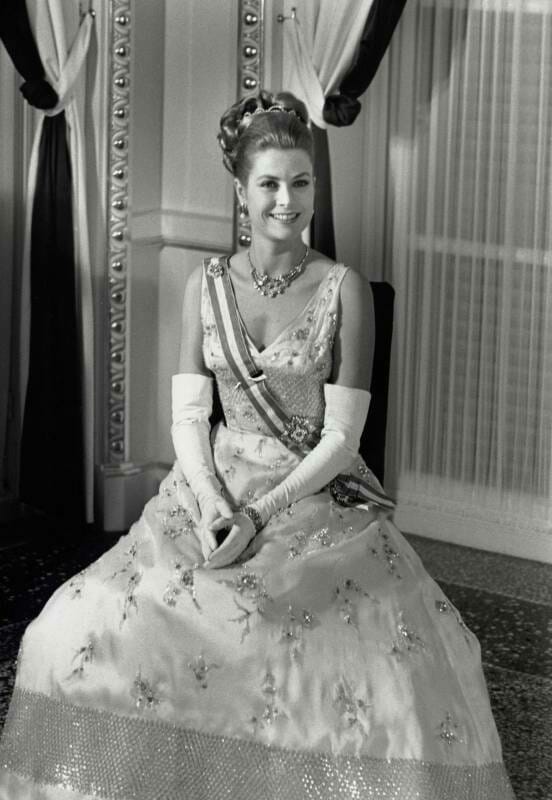 Legacy of St Carlo Borromeo
The two main parts of the insignia are the badge and the star. The badge consists of a red and white Maltese cross backed by a wreath of laurel leaves; the centre of the cross features a pair of interlocking Cs surmounted by a golden crown (the monogram of Prince Charles III), surrounded by the motto of the order, «Princeps et Patria» (Latin for "prince and country"). On its reverse there is the Grimaldis' coat of arms with the motto Deo Juvante. The colours of the ribbon are traditionally Monegasque — red and white. There are five categories of merit of the Order: Knight Grand Cross, Knight Grand Officer, Knight Commander, Knight Officer, Knight.
One might think that the Order of St Charles is named after Prince Charles III, as well as the Monte-Carlo district with its famous Casino. But actually it is named after a different Charles: St Charles Borromeo. Carlo Borromeo was a sixteenth-century archbishop of Milan, a member of both the Borromeo family and of the Medicis and he was a nephew of Pope Pius IV. Charles III chose Carlo Borromeo as his personal patron saint, naming Saint Charles Church and the highest chivalric order in the Principality after him as well.
It's interesting to know that the nephew of the ruling Prince, Pierre Casiraghi, has married Beatrice Borromeo who is a direct descendant of St Carlo on her father's side. The couple have two sons both having the name of their famous ancestor — Stefano Ercole Carlo and Francesco Carlo Albert.
Additional splendid Orders, Decorations And Medals Of Monaco
Three others Orders were created in the XX century during the reign of Prince Rainier III. These are:
The Order Of The Crown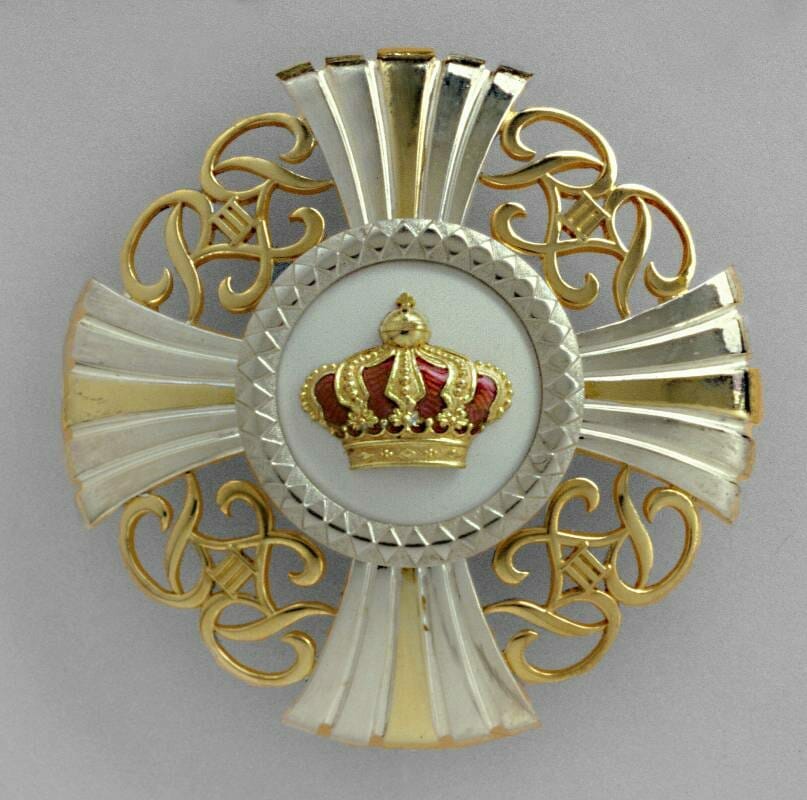 Created by decree on July 20, 1960. This medal is awarded to those people, who have done something exceptional or by their exceptional conduct. There are the same five categories of merit that the Order of St Charles has.
Recipients include: Princess Charlotte, Duchess of Valentinois (grandmother of Prince Albert II); Princess Benedikte of Denmark.
The Order Of Grimaldi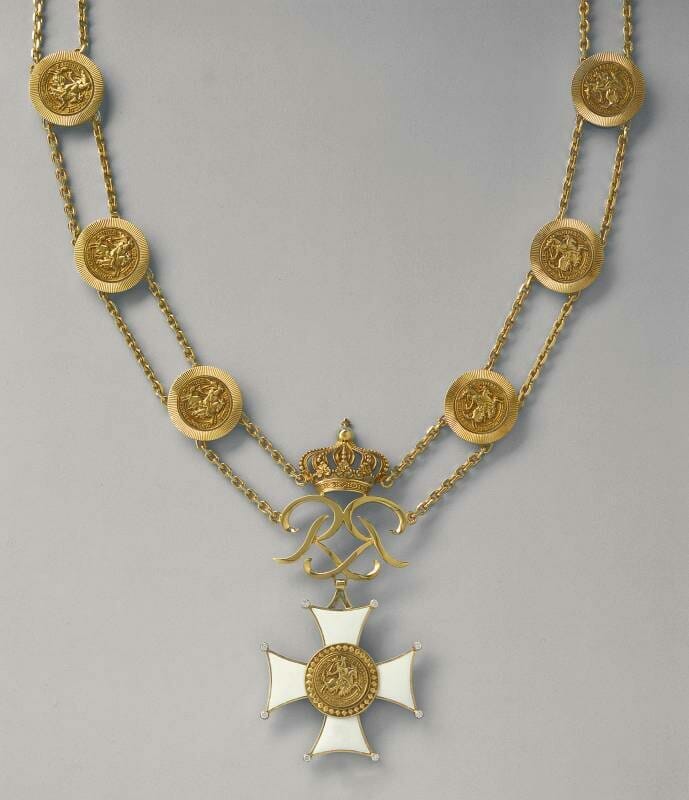 Created by decree on November 18, 1954. This medal is to reward those people who have contributed to the prestige of the Principality with distinction. There are also the same five categories of merit.
Recipients include: Prince Albert's youngest sister, Princess Stephanie as a Dame Grand Cross; Jacques, Heriditary Prince of Monaco, and Princess Gabriella; Mr Bernard Barsi, ex-archbishop of Monaco; writer and historian Jean des Cars.
The Order Of Cultural Merit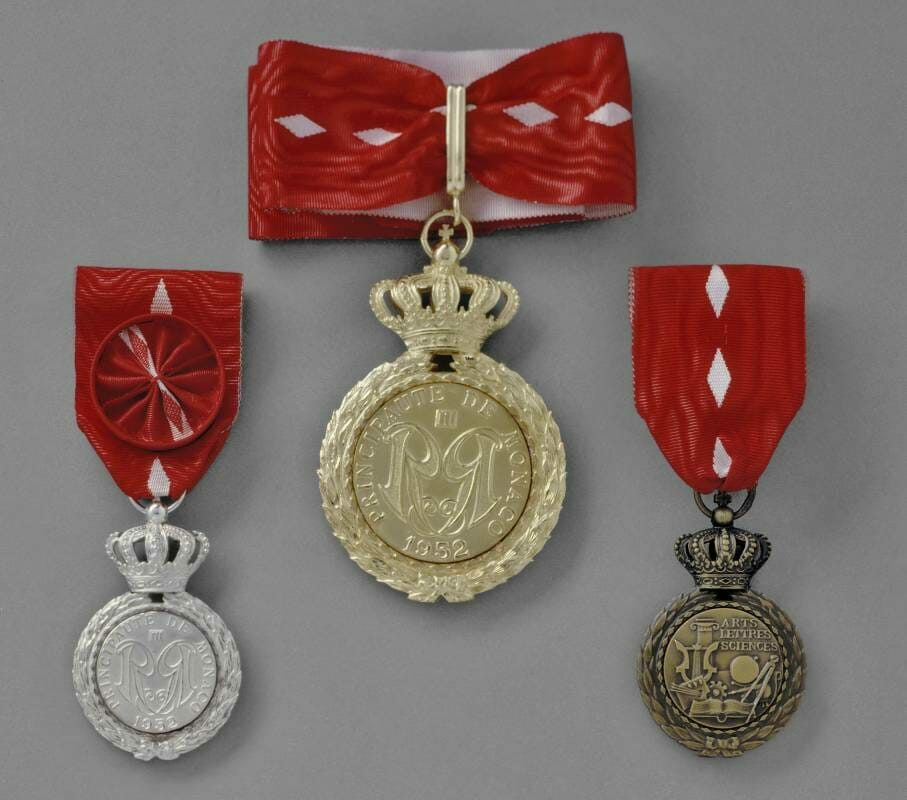 Created by decree on December 31, 1952. This medal is to reward those people with distinction, who have participated in the arts, letters and science through their work or teaching in Monaco. Or have contributed in those areas and extended the intellectual influence of the Principality, even outside of Monaco. There are three categories of merit: Commander, Officer and Knight. 
Among the Commanders are: opera singers Cecilia Bartoli, Placido Domingo, Luciano Pavarotti, Ruggero Raimondi; musician Mstislav Rostropovich; choreographer Jean-Christoph Maillot; actor Robert Hossein; couturier Pierre Cardin; painter and sculptor Sacha Sosno. 
Officers: conductor James DePreist; jazz musician Markus Miller; Irina Bokova, the former Director-General of UNESCO (2009–2017).
Knights: actress Danielle Darrieux; violinist Maxim Vengerov.
There are also three medals and one decoration:
The Medal Of Honour
Created by decree on February 5th 1894. This medal is awarded for exceptional devotion to duty in the civil and military service. There are three categories of reward gold, silver and bronze. In January, 2020 Monaco's Formula 1 racing star Charles Leclerc was presented with the Medal of Honour. 
The Monaco Red Cross Medal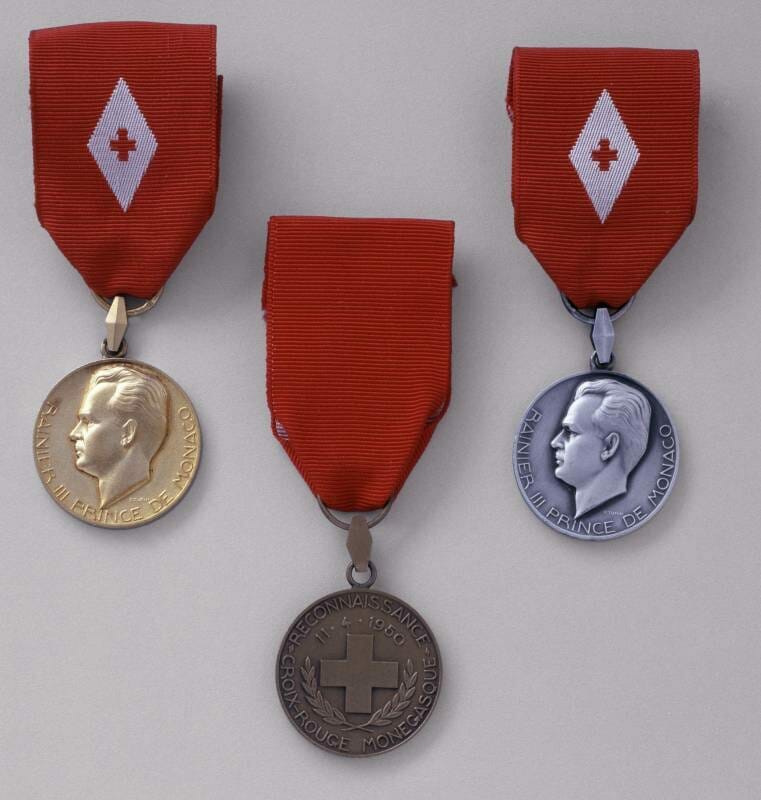 Created by decree on October 16, 1950. It is awarded to those for their devotion and exceptional service to the Red Cross, either on a national or international level. There are three categories of merit silver gilt, silver and bronze. Princess Grace proudly wore her Red Cross honorary medal in 1959. She led the Monaco Red Cross for many years.
Citation For Exceptional Service
This award was established on April 7, 1951. This citation is awarded for exceptional service, acts of courage or for devotion to duty and exceptional service by the military in the service of the Prince. This clip is worn on top of the ribbon on the 'medal of honour' first category. There are four different categories of clips gold, silver gilt, silver and bronze.
The Monaco Blood Donor Medal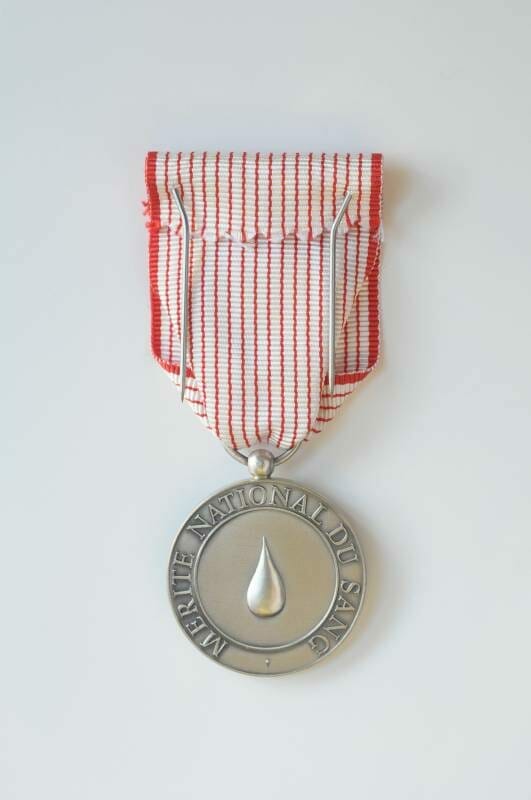 Created by decree on July 30, 1993. This medal is awarded to blood donors for their devotion and merits. There are three categories of merit: silver gilt (for 100 donations), silver (for 60 donations) and bronze (for 30 donations). Typically awarded during the Fête Nationale, for example to mark the 2019 Monaco National Holiday, H.S.H. Prince Albert II presented Monaco Blood Donor Medals in the Throne Room at the Prince's Palace.
HelloMonaco magazine thanks the audio-visual archives of Monaco for the illustrations.