WOW
Words of Wisdom in Monaco with Sylvana Lorenz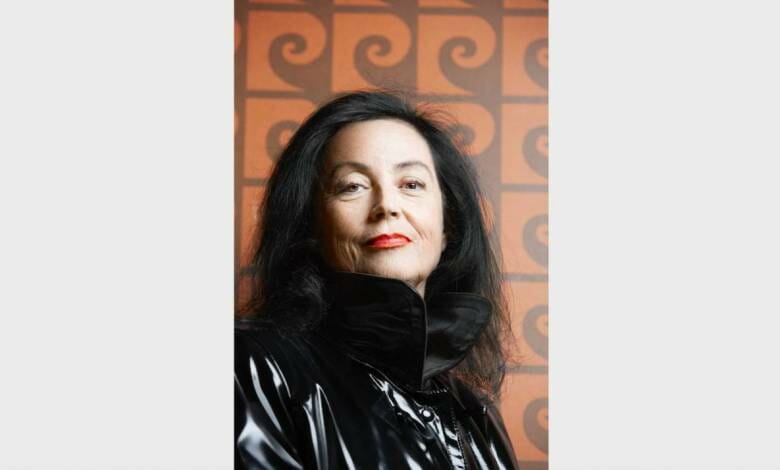 She was his fellow worker, his muse, his inspiration, his mistress. Sylvana Lorenz used to live for and through Pierre Cardin. She recounts her devouring passion in "Madame Cardin. At the court of the last fashion emperor", a book was presented on April 15–16 as part of the Monaco book fair. An exposition of the great couturier's most beautiful creations, in particular, dresses draped around Jeanne Moreau's gorgeous body, will be held at the Grimaldi Forum (See our section "I Love Art").
Sparkling as the bubbles she used to share so often with Pierre Cardin, touching in her sincere recollection of her feelings, mischievous and unconventional, Sylvana Lorenz considers herself the high priestess of Pierre Cardin's cult. She told us everything she knew about this man who, in his own words, was a star, who shaped, transformed and finally put her in orbit.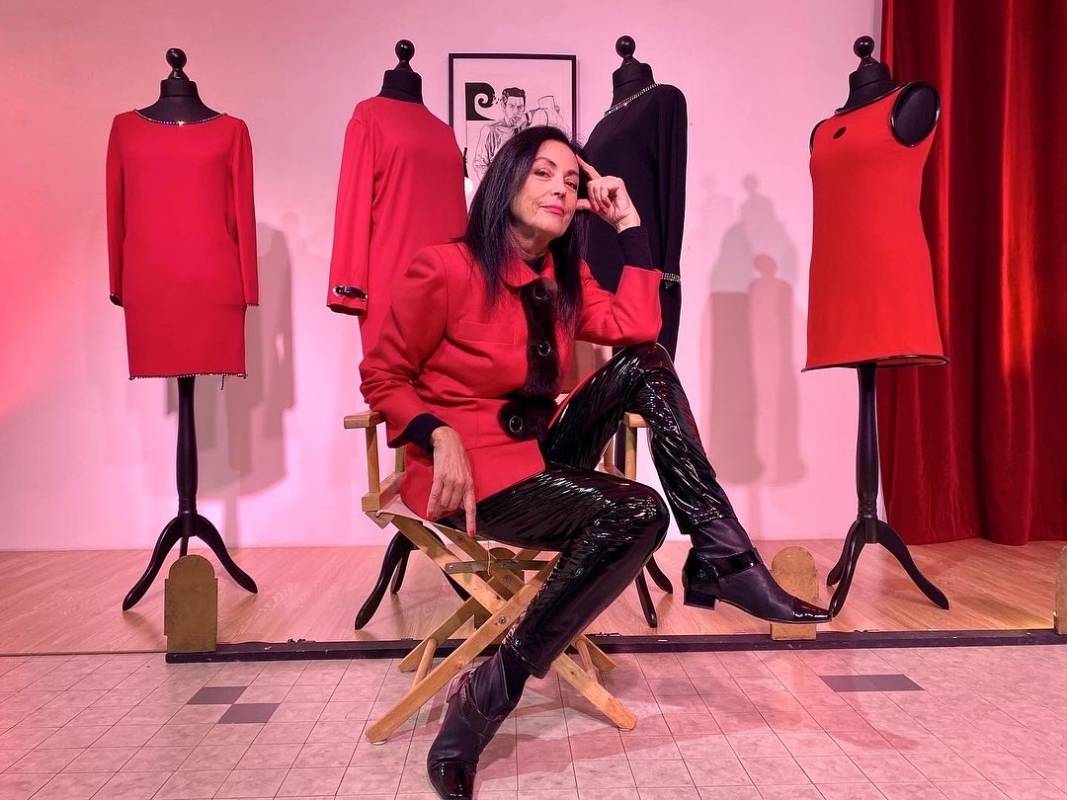 Hello Monaco: When and how did you meet Pierre Cardin?
Sylvana Lorenz: I was nine years old. My mother, a great coquette, was a reader of "Jours de France" that once published a photo of Jeanne Moreau and Pierre Cardin. It was early in their idyll, in 1962. She was wearing a suit signed by the great couturier. She was very pretty. And he had everything of a "Latin lover" about him. Suddenly I saw glitter in my mom's eyes. So I asked "Who is this gentleman?" "He's a great Parisian couturier," she replied. I would have liked so much for my mother to look at me that way… So I thought there and then: "When I grow up I will go to Paris and marry him!"
HM: What kind of a relationship did you have with your mother?
SL: My mother was a pianist at the Nice Opera. She was not made for motherhood. She should have aborted me! I loved her madly and will never get over that unrequited love. I believe these feelings were transposed on Pierre Cardin. He was the only one who made me feel alive every time he looked at me. This look gave sense to my life.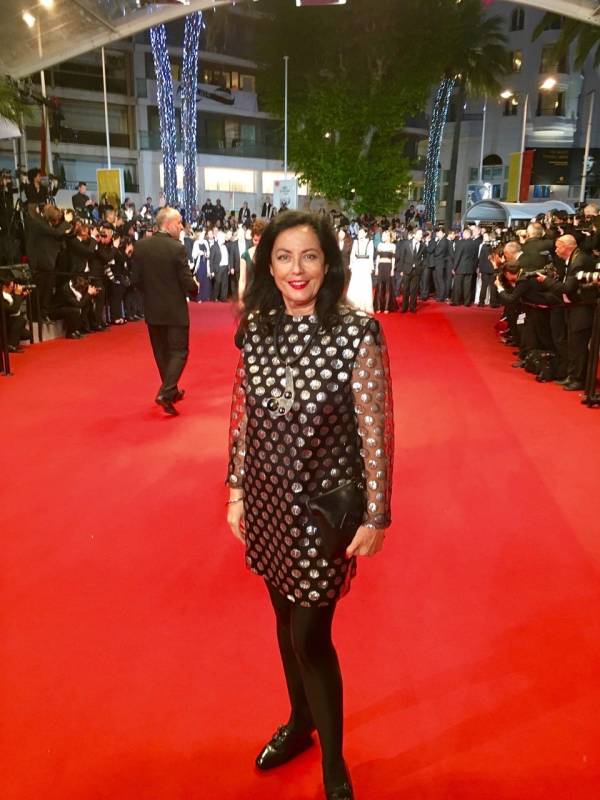 HM: How did you meet him?
SL: I went to Paris in the 80s hoping for our paths to cross. I thus opened an art gallery in the Bristol hotel, just opposite his stronghold, 59 Faubourg Saint-Honoré. One day in May 1983 a Gentleman walked in. He had an impressive look à la Jean Gabin, in his sixties, with some white hair… In a soft drawling voice he then said: "You had a small bronze sculpture of a hand in the window. Would you get it delivered to me?" I recognized him. I felt like the sky had fallen on my head. Puzzled, he had to repeat his question three times before I could as much as utter a word.
HM: And you were the one to deliver the sculpture…
SL: Yes, I was, but I didn't know how to establish the connection… His assistant came to meet me at the elevator. And then it was just luck. A door opened in the hallway, and there he was. He saw me: "You delivered the sculpture… Goodbye. See you soon". And then two words just burst out of my throat in spite of me: "But when?". He turned on his heels.
Months went by, and one day in 1984 the Bristol informed me of a decision not to renew my rental. I knew that Pierre Cardin had several boutiques. I asked to see him and finally got an interview. It was in a black lacquered office with a view of the Elysée. He was very stiff, his gaze was dark. "Would you sell me the lease on Avenue Matignon…" He retorted he was not a seller. And then I just burst out: "The problem is, dear Sir, that if I leave I will never see you again". It touched him right down to his heart! We then had lunch at the Espace Cardin where I confessed: "I saw you in a magazine when I was nine and fell in love with you". I then signed up for running the shop on Avenue Matignon.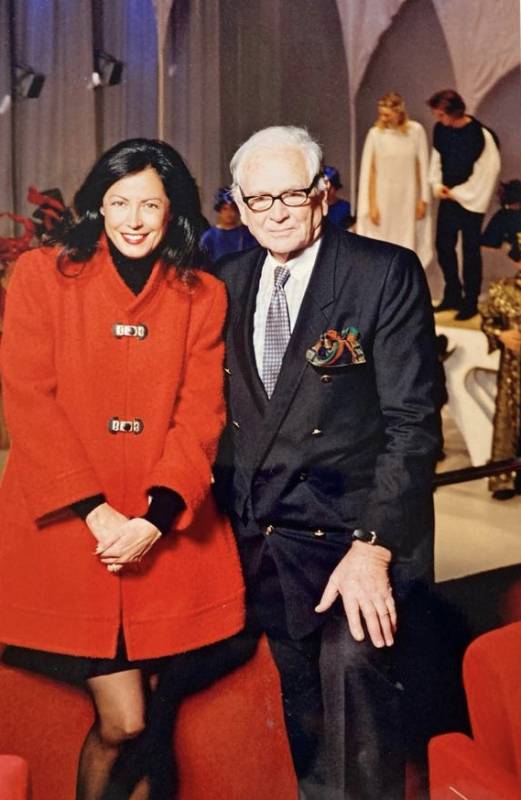 HM: Are we talking of a real love story here?
SL: He was bisexual. He had to seduce everyone. He only confessed his homosexuality much later on, however… With me he had a feeling he was loved like never before. We shared some very tender moments. But at that time Pierre Cardin also had a lover, Peter, suffering from AIDS. One day he told me: "You have to go. Your presence is killing him psychologically".
Ten years went by. I eventually opened a gallery in the Marais and met my husband, Pierre Cornette de Saint-Cyr, and there was great passion between us. But one day, I saw Pierre Cardin at a cocktail party again and we never parted since. I was working by his side almost 20 hours a day. We hardly had any sleep…
HM: Has fashion always been a passion for you?
SL: Not at all! Before I knew him I didn't care what I was wearing. He totally transformed me. I had honey-coloured hair that went very black and very long. He also decided that I should only wear red. I was this man's creation. He moulded the vestal robe from my body. He was a star, and myself, his orbit.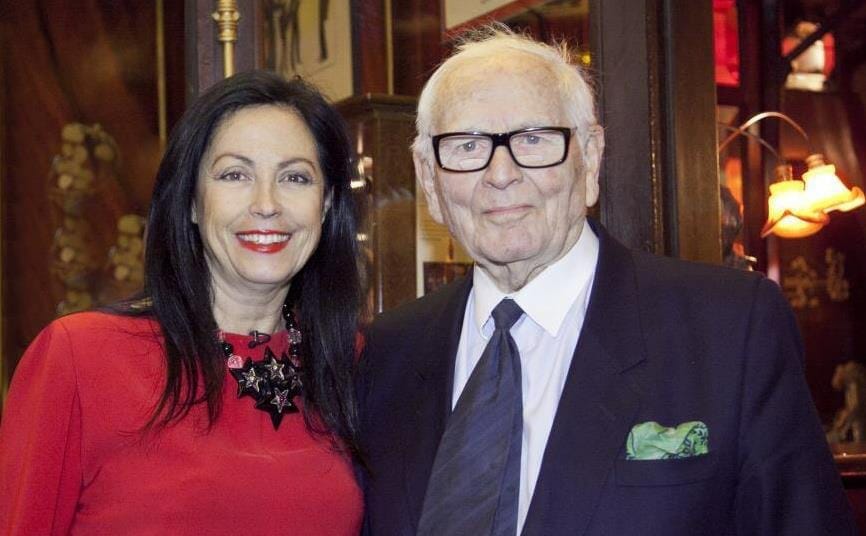 HM: What was so extraordinary about him compared to other great designers?
SL: There were two sides to him, that of a designer and a businessman. He invented the cosmosuit — a futuristic, unisex line, intended for the space station residents. He made this zipped suit in a plastic fabric. He was a man from the future. He loved progress and was very positive. His dream was opening a house using just his voice, a door — just his own eyes. He loved the idea of cloning and ubiquity. Our time was that of 3022!
 HM: You didn't marry Pierre Cardin…
SL: To my great regret, no. But everyone was jealous of me at the "court" of Pierre Cardin. And they called me with irony "Madame Cardin"…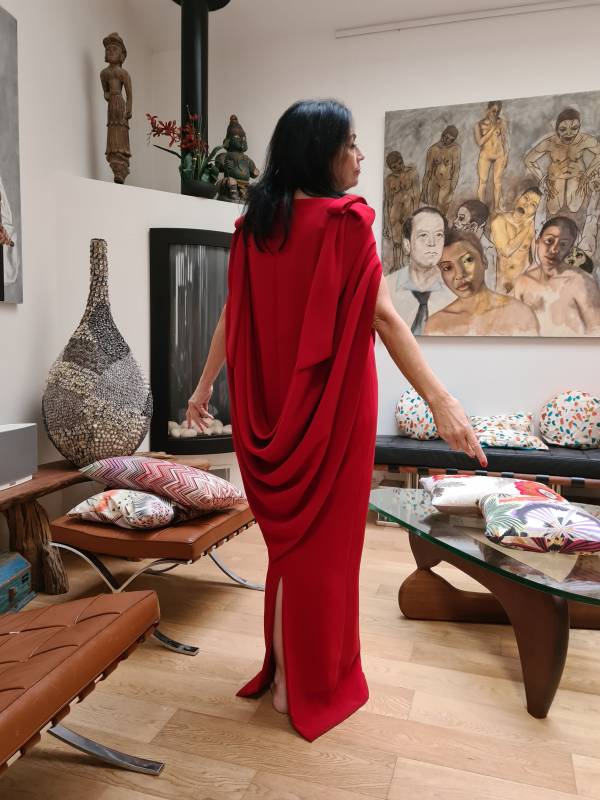 HM: What are your fondest memories of Pierre Cardin?
SL: Our short stays in Venice. Sometimes he would tell me: "We have three days!". He then took me to his Bragadin Palace in Venice, the one where Casanova held his libertine parties. Three days just for the two of us. A dream!
HM: Do you have a dream today?
SL: That of joining him! Follow the stars in our rocket, dressed up in cosmosuits. His passing away sickened me. I started writing just to escape the madness and to reconnect with him. He also used to tell me: "The only one who can tell my life story is you…"