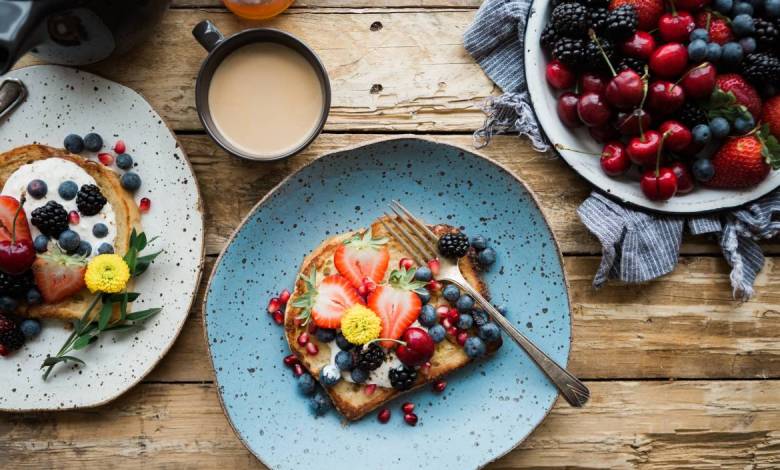 Where do you start your morning in Monaco? With breakfast or brunch overlooking the sea, or with an aromatic cup of coffee on a terrace full of flowers and greenery? Any of these options are possible in the Principality. HelloMonaco has made a selection of places to start the day with a delicious and satisfying breakfast.
Hermitage Monte-Carlo
Pavyllon
Hôtel Hermitage Monte-Carlo… This is a Parisian brunch of the highest quality! Every Sunday at the Pavyllon restaurant, run by Yannick Alléno, a celebrity chef creates a brunch which combines each product uniquely with the other ingredients.
At the table you can enjoy – Viennese pastries with southern flavours, accompanied by sugar-free Alléno & Rivoire pâtisseries. Then it is time for some creativity: a selection of eggs and a selection of dishes with a touch of the Côte d'Azur vibe, specially created using Yannick Alléno's own recipes. Pastries, gourmet pâtés and fresh fruit juice are also on the menu. Those with a sweet tooth will not be disappointed with the selection of desserts and the Grand Marnier, while enjoying a lovely morning tea in an ambience full of elegance and filled with pleasant music.
From 11:30 a.m. to 3 p.m.
Price: 135€ excluding drinks (tea and coffee are served at the table)
Children's rate: 70 € (from 6 to 12 years)
Kids' room from 10 a.m. to 6 p.m. – Lounge Jardin d'Hiver
Booking: +377 98 06 98
Address: 1 Sq. Beaumarchais, 98000
Le Limùn
Le Limùn offers a completely new formula for a "healthy breakfast": detoxing smoothies, avocado toast with poached eggs or chia pudding… All your wishes come true and the day begins with something beautiful! The restaurant offers two breakfast formulas: A Healthy breakfast and a Continental one. The first consists of fruity sweet porridge or avocado toast with smoked salmon, a hot drink and a detox smoothie, as well as seasonal fruit. The Continental breakfast includes coffee, tea and hot chocolate, freshly squeezed fruit and vegetable juice, jam, butter, fruit salad, yoghurt and cereal.
Le Limùn is a luxurious garden, similar to the upper deck of a transatlantic ship, where elegant travellers stroll in the heart of the Beaumarchais lobby. The restaurant is also a popular venue for business lunches in a relaxed atmosphere.
Price: Healthy breakfast €35, Continental €38.
Booking: +377 98 06 98 48
Address: Sq. Beaumarchais, 98000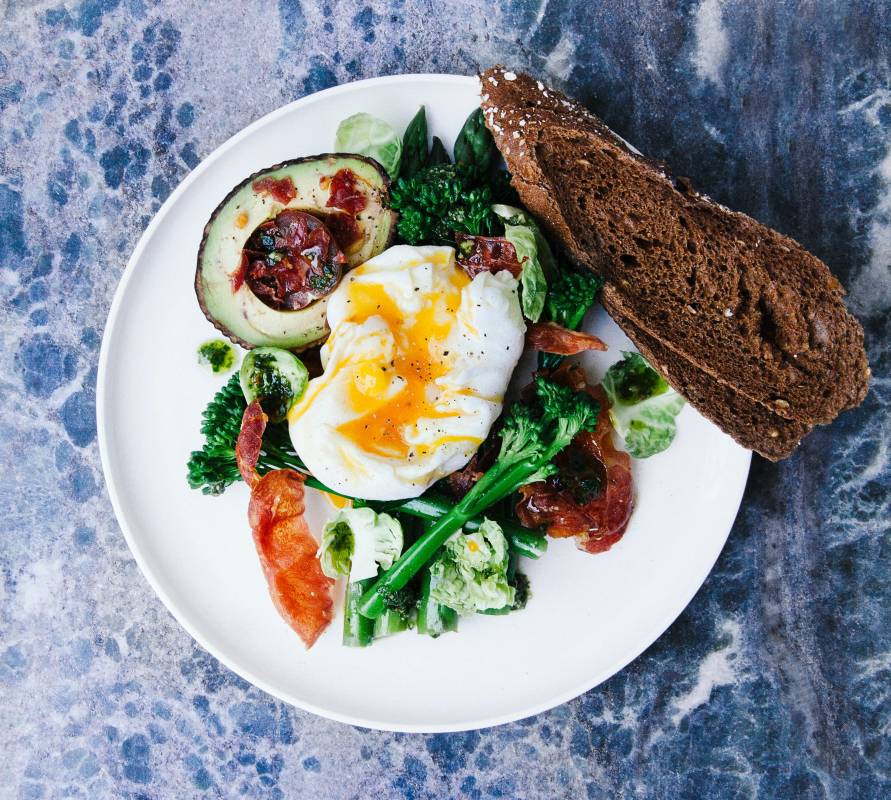 Tre Scalini
A typical Roman trattoria in the splendid surroundings of Fontvieille's administrative centre. The restaurant offers pizza and food mainly based on recipes from southern Italy. Here you can also enjoy gluten-free dishes. For breakfast at Tre Scalini, which has retained the true spirit of an authentic old Italian trattoria, you can enjoy a delicious coffee with a delicious croissant or other pastries. Start your morning in a beautiful Italian mood!
Address: 32 Quai Jean-Charles Rey, 98000 Monaco
Booking: +377 97 70 70 71 
Café de Paris Monte-Carlo
From 8 to 11 a.m. Café de Paris Monte-Carlo has a unique, relaxed brasserie atmosphere during breakfast. Offered à la carte or in a variety of fixed menus, the morning treat will be specifically appreciated by continental breakfast lovers.
Address: Place du Casino, Pl. du Casino, 98000
Booking: +377 98 06 76 23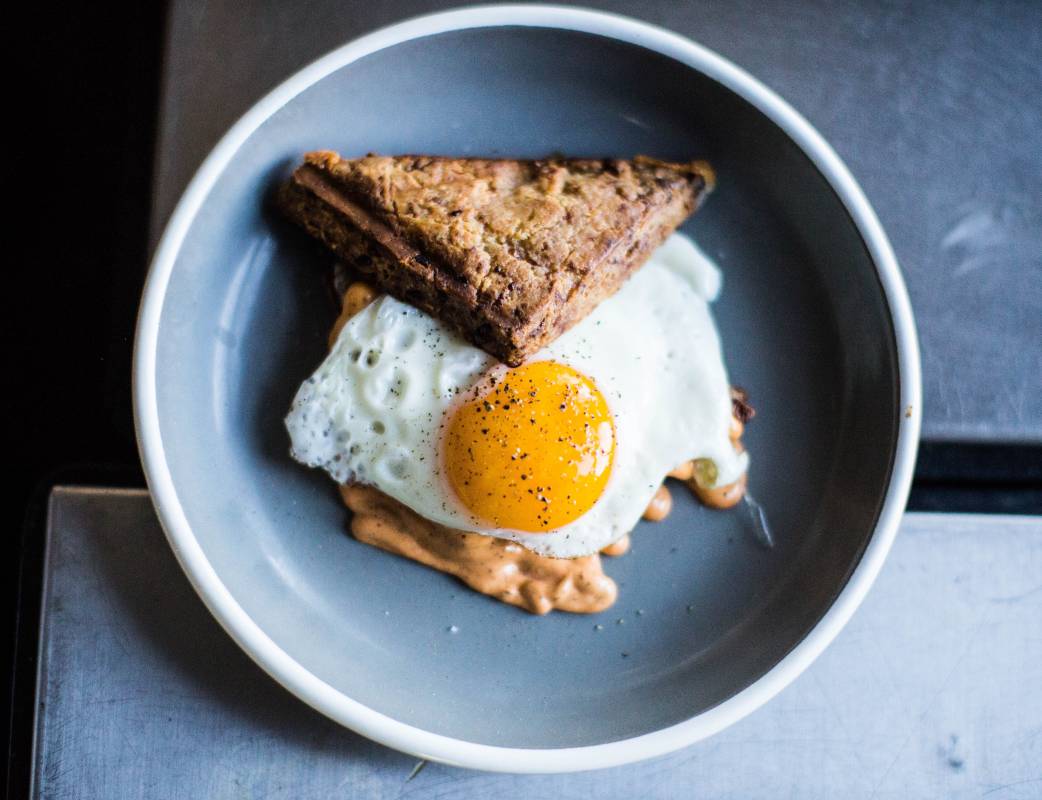 Mada One
Mada One is the place for those who wants to visit Monaco and not miss a delicious breakfast at dawn. Here breakfast is an art! At this temple of snacks, a concept conceived by Chef Marcel Ravin, four different breakfast options are offered each morning for guests giving them a pleasant awakening: "Continental", "American", "Healthy" and "Asian". All of these will satisfy lovers of both savoury and sweets.
Address: Place du Casino, 98000 Monaco
Booking: +377 98 06 68 68
Fairmont Monte-Carlo
Continental breakfast lovers should not miss the morning coffee break in the Saphir 24 Lounge Bistro and Bar. Here you can enjoy an aromatic cup of coffee and Vienna pastries, toast, fruit juice and a selection of dairy products to start the day. The Fairmont Monte-Carlo also offers not only a great breakfast, but also a beautiful view for extra enjoyment of your morning. The breakfast buffet awaits you from 6.30 to 11am.
Address: 12 Av. des Spélugues, 98000
Booking: +377 93 50 65 00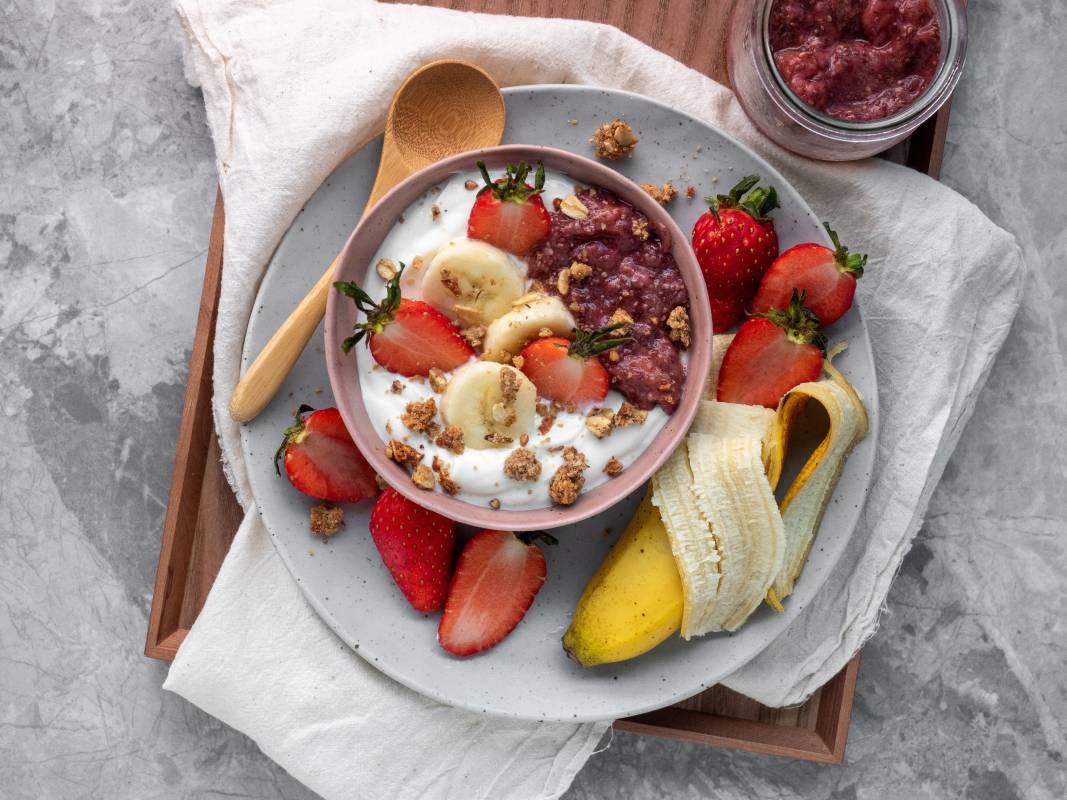 Cantinetta Antinori
For 26 generations the Antinori family has preserved its history and know-how: making wine in Italy and around the world. Tradition, passion and intuition are the three fundamental principles of their constant search for excellence and high quality products.
Here, in the unique atmosphere of Italian authenticity, you can start your morning with a delicious breakfast served from 7.30 to 11.00. Choose from an intense espresso, a creamy cappuccino, fresh juices or delicious hot chocolate with pastries, eggs cooked to your taste and pancakes. Breakfast specialities abound on the menu. 
Address: 11 Av. Princesse Grace, 98000 Monaco
Booking: +377 97 77 08 80
Cova
Once you enter Cova, your emotions remain on a high. In this unique atmosphere, you lose yourself in time, and the flavours, aromas and colours overwhelm you. The spirit of Cova invades the surroundings of the bar, with the perfect morning breakfast for you and the perfect aperitif for later meals. Sweet treats, irresistible delicacies and culinary delights are prepared to surprise you daily.
Address: 19 Boulevard des Moulins, 98000
Booking: +377 97 77 41 24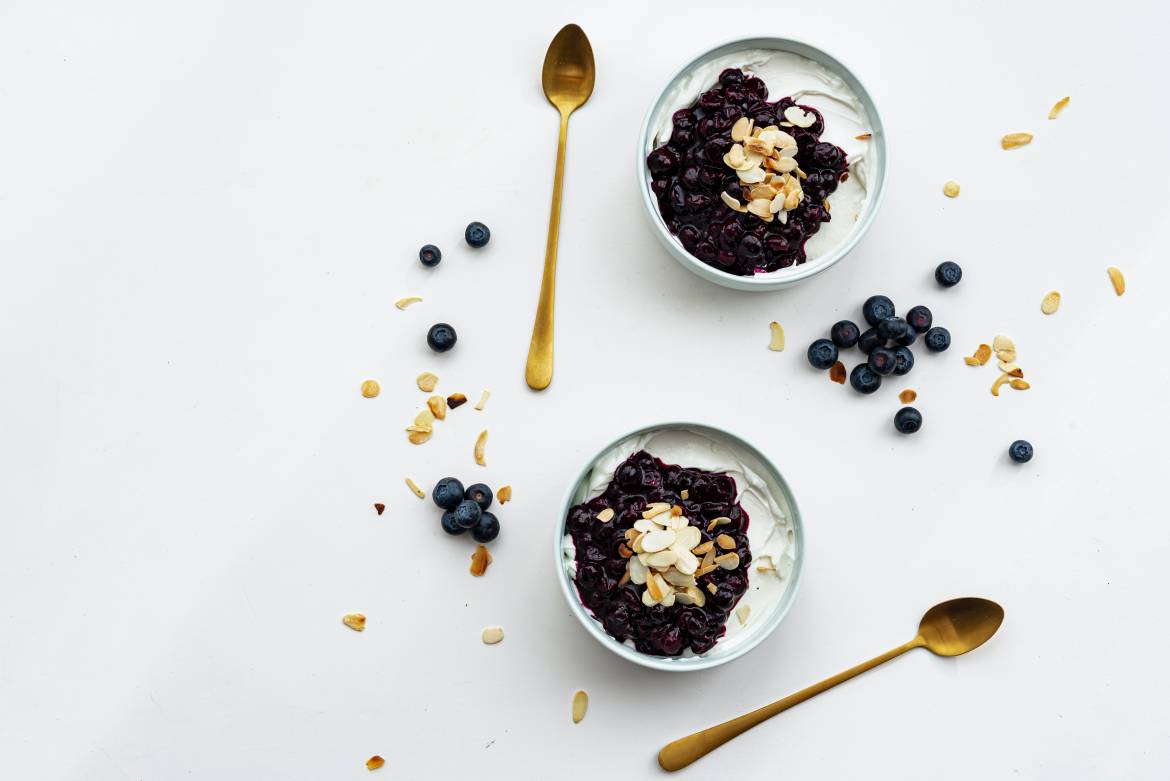 Stars'n'Bars
The Condamine, Monaco's second oldest district, is a great place for those who love good food. Located near the port of Hercule, this lively neighbourhood is home not only to a daily farmer's market and a food pavilion selling fresh local produce, but also to many high-quality, reasonably priced restaurants. Stars'n'Bars is probably the most famous restaurant in the Condamine. Monaco residents and tourists come here to sample steaks, burgers and international cuisine including Mexican and Indian dishes. The restaurant serves fresh vegetarian, gluten-free and vegan dishes as well as creative salads.
But what about breakfast? The place doesn't let you down for breakfast either. Start your day with a Stars'n'Bars breakfast from 7:30 to 11:00 on weekdays and 8:30 to 11:00 on weekends. There are several omelettes to choose from as well as a variety of pastries and freshly squeezed juices.
Address: 6 Quai Antoine 1er, 98000
Booking: +37797979595 
Bella Vita
Open seven days a week from 7 a.m. to 11 p.m. this Italian pizzeria and brasserie is located in the Condamine district. As well as offering several specialities, the restaurant provides customers with a warm and friendly atmosphere in the heart of Princess Caroline Street. Situated at the end of a pedestrian street, just a stone's throw from the road that turns into the first leg of the Formula 1 Grand Prix circuit in May, the Bella Vita restaurant is popular for a reason. As soon as you sit down at a table, either inside or on the terrace, a generous plate of snacks appears in front of you. At 7 a.m. the restaurant opens its doors and is ready to welcome the earliest guests wishing to start their day here.
Address: 21 Rue Princess Caroline, 98000
Booking: +377 93 50 42 02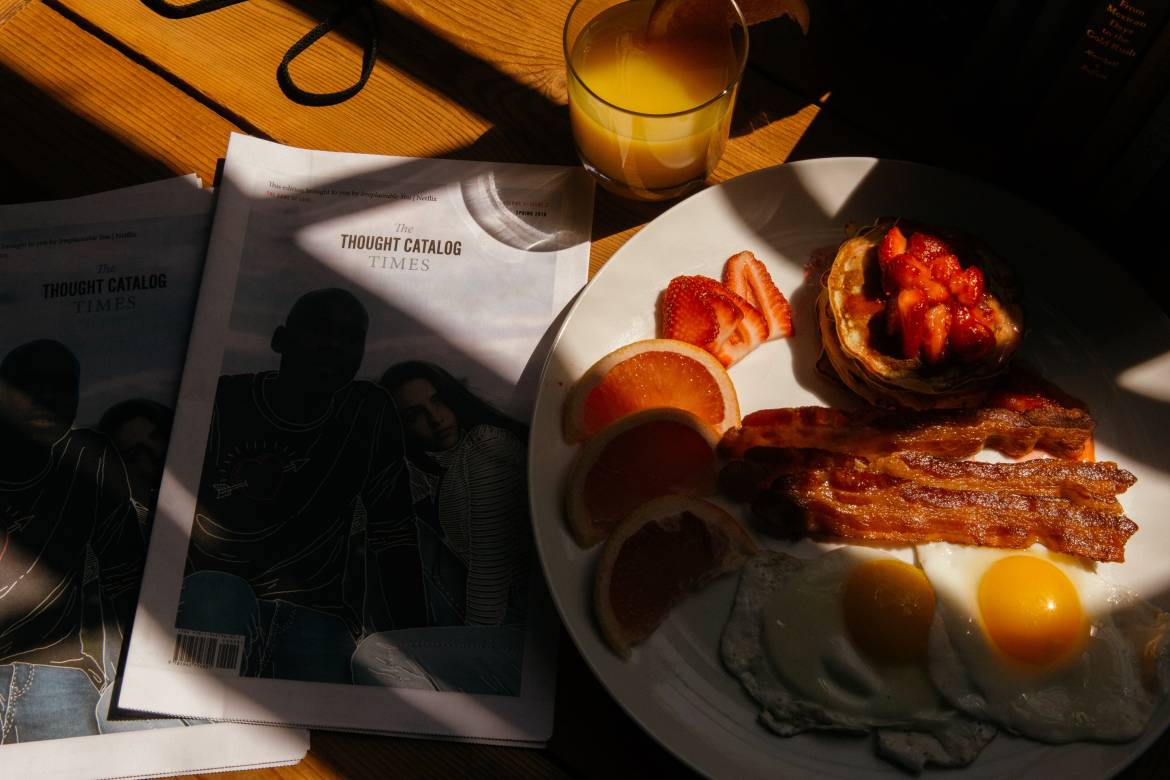 Hotel Métropole
Enjoy a gourmet breakfast at the Hôtel Métropole Monte-Carlo, which is also available to guests who are not staying at the hotel. During high season, guests can choose between three breakfast options: in the restaurant or by the Odyssey pool, or order room service. At the Métropole you won't find the usual breakfast buffet. Instead, a large wooden trolley filled with different types of bread, cheeses and cold snacks, fruit, yoghurt and just about anything else you can imagine for breakfast is brought in. The selection satisfies the most discerning gourmet.
Address: 4, Avenue de la Madone, Bp 19, Monte Carlo.
Booking: +377 93 15 15 35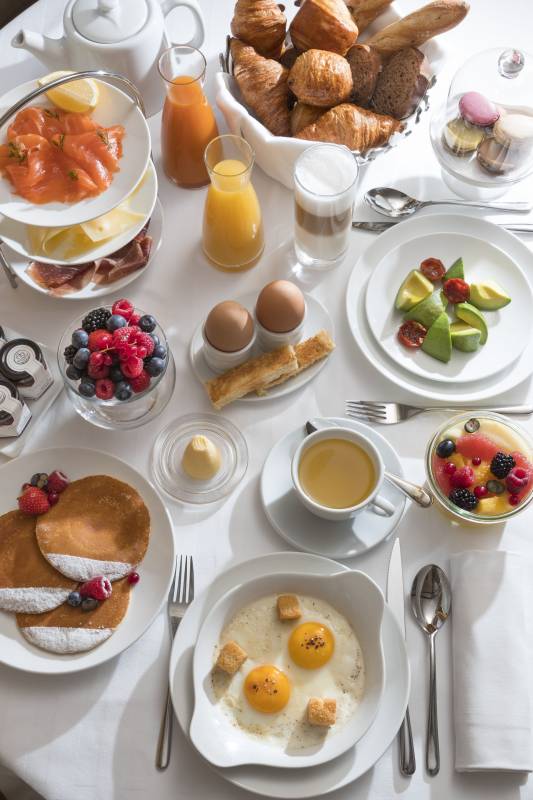 Novotel Monte-Carlo
If you wish to start your day and enjoy your breakfast in the cosy atmosphere of the Novotel, take a look at the the buffet selections. They consist of several "islands", each one more appetising than the previous one. There are freshly squeezed juices and fragrant golden pancakes with delicious gourmet flavours. Then there's a choice of platters of meat, dairy products and fresh vegetables. And for fresh fruit lovers, there are salad bowls with grapefruit, apples and fruit mixes.
Address: 16 Bld Princesse Charlotte 98000
Booking: +377 99 99 83 00