Princely news
Prince Albert II cheers on Monaco's Athletes at Tokyo Olympics and other princely news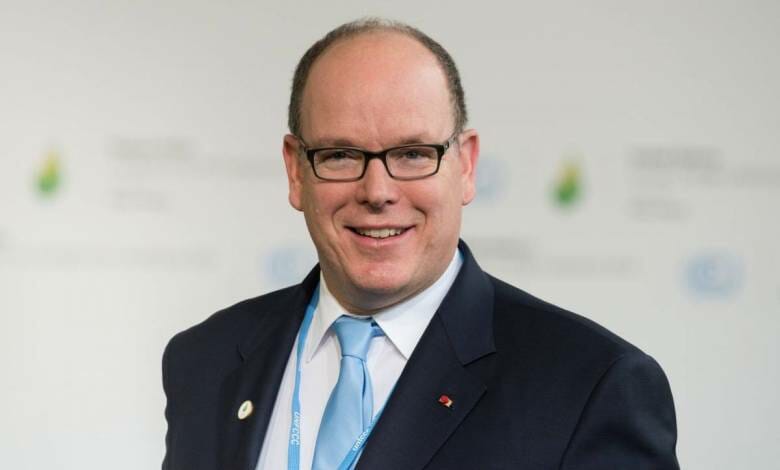 The Monegasque delegation marched in the Olympic opening ceremonies, in 186th position, with Prince Albert proudly watching from the stands. For the very first time in the history of the Olympic games, the teams had the opportunity to present two flag bearers, a man and a woman. Xiaoxin Yang and (table tennis) and Quentin Antognelli (rowing) represented Monaco in front of the intimate crowd, due to COVID-19 restrictions, of a thousand people, including the Prince.
The ceremony was preceded by a reception at the Imperial Palace, in the presence of Emperor Naruhito of Japan and the Prime Minister, Yoshihide Suga, also attended by the Soverign. During the 138th session, the IOC notably designated the city of Brisbane in Australia as the host of the Summer Olympics in 2032. It will succeed Paris in 2024 and Los Angeles in 2028. Prince Albert remained in Japan for a few days to continue encouraging Monaco's six competing athletes.
Prince Albert attended the Olympic rowing competition. By finishing fourth, Quentin Antognelli made Monaco proud during a tough series. Under the watchful eye of Prince Albert II, cheering from the stands, the Principality's rower just failed to finish in the top three after a serious and solid race.
Prince Albert receives

Cardinal Pietro

Parolin

at the Palace
HSH Prince Albert II received Cardinal Pietro Parolin, Vatican Secretary of State, at the Prince's Palace on Sunday 18 July. Coming to celebrate the fortieth anniversary of the convention governing relations between Monaco and the Holy See, Cardinal Parolin paid the Principality a 48-hour State visit.
On Sunday morning, the Sovereign attended the Pontifical Mass at the Cathedral of Monaco, before receiving the Cardinal for a one-on-one discussion followed by a lunch with about fifteen guests in the gardens of the Prince's Palace. HSH the Prince then showed the Vatican Secretary of State to the Palatine Chapel and the Palace Library.
Cardinal Parolin, Pope Francis' closest collaborator, also took advantage of this State visit to discuss with the local Catholic community and to meet local authorities, including Minister of State, Pierre Dartout.
Princess

Stephanie

and

her

family

attended

the

Fight

Aids

Gala

2021
The Fight Aids Monaco Summer Gala 2021 took place at the Monte-Carlo Sporting in Monaco on July 24, 2021. Princess Stephanie of Monaco, Pauline Ducruet, Camille Gottlieb, Louis Ducruet and Marie Chevallier Ducruet attended the Fight AidsSummer Gala 2021 that was held as a gala dinner-concert involving a perfomance by the famous band 'ABBA'. TheSummer Gala became the first great event of the year that raised the funds that are essential for implementing the Association's actions. Since 2004, Princess Stephanie has been FoundingPresident of The Fight Aids Monaco Association. The Princess has also been a Goodwill Ambassador for UNAIDS since 2006. (Source: www.newmyroyals.com)
Beatrice Borromeo took part in the photo shoot of

Buccellati's

new collection
Beatrice Borromeo, accompanied by Lucrezia Buccellati, took part in the photo shoot of Italian jewellery brand Buccellati'snew collection "Il Giardino di Buccellati". The photos were taken at Villa Carlotta. Villa Carlotta is a villa and botanical garden in Tremezzo on Lake Como in Northern Italy. Beatrice Borromeo wore Sadar parure of the collection Il Giardino di Buccellati. Beatrice Borromeo Casiraghi is the Brand Ambassador of Buccellati. (Source: www.newmyroyals.com)