Princely news
Prince's Palace now runs on Biofuel and other princely news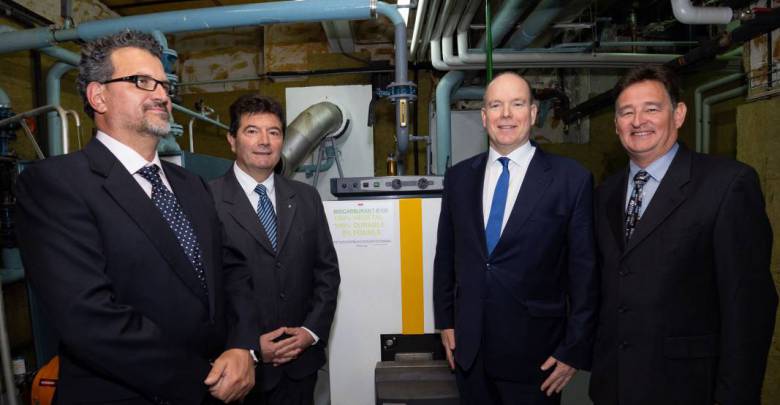 Director Luc Jacquet will be using Monaco's Cryptocurrency
On Tuesday, Prince Albert II and Frédéric Genta, delegate to the digital transition, made an initial assessment of Monaco's digital progress. We learned that the Principality will be opening a fundraising cryptocurrency (ICO) and that French film director Luc Jacquet, who recently registered his company in Monaco, will be the first to experiment with the cryptocurrency.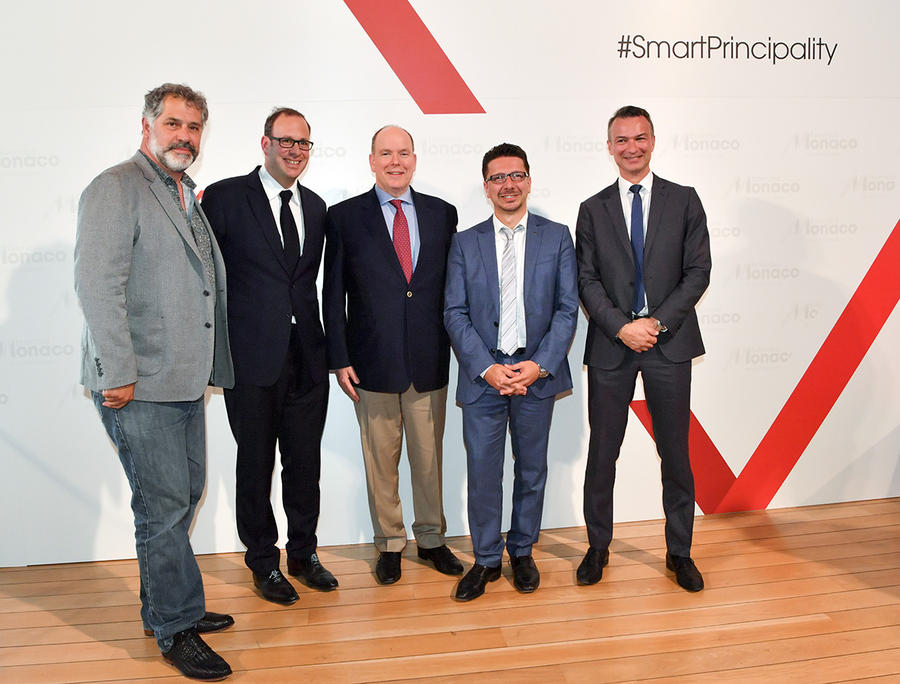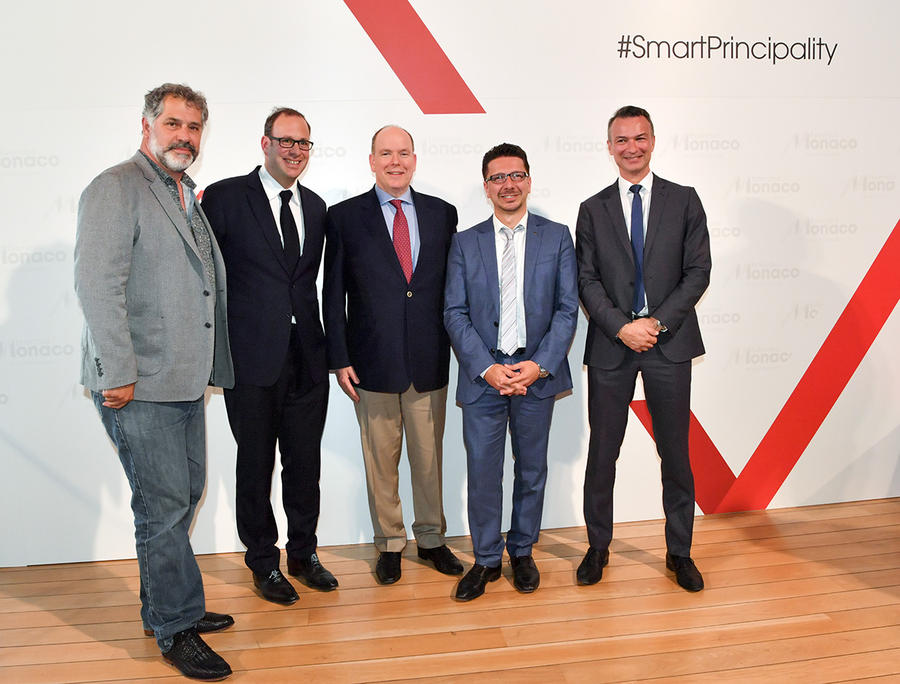 Luc Jaquet won an Oscar in 2006 for his documentary 'March of the Penguins' before receiving a prize from the Prince Albert II Foundation in 2017. He will be setting up his new production company, called Icebreaker, in the Principality and is interested in new financial methods for cinema.
Prince's Palace now runs on Biofuel
On Monday 29 April, Prince Albert inaugurated the new 100% sustainable biofuel which now powers the boilers of the Prince's Palace.  Called B100, this biofuel is a source of energy made from organic French rapeseed oils. It is biodegradable, renewable and fossil-fuel free.  The fuel reduces greenhouse gases by 70%, reduces fine particles by 98% and does not contain sulfur.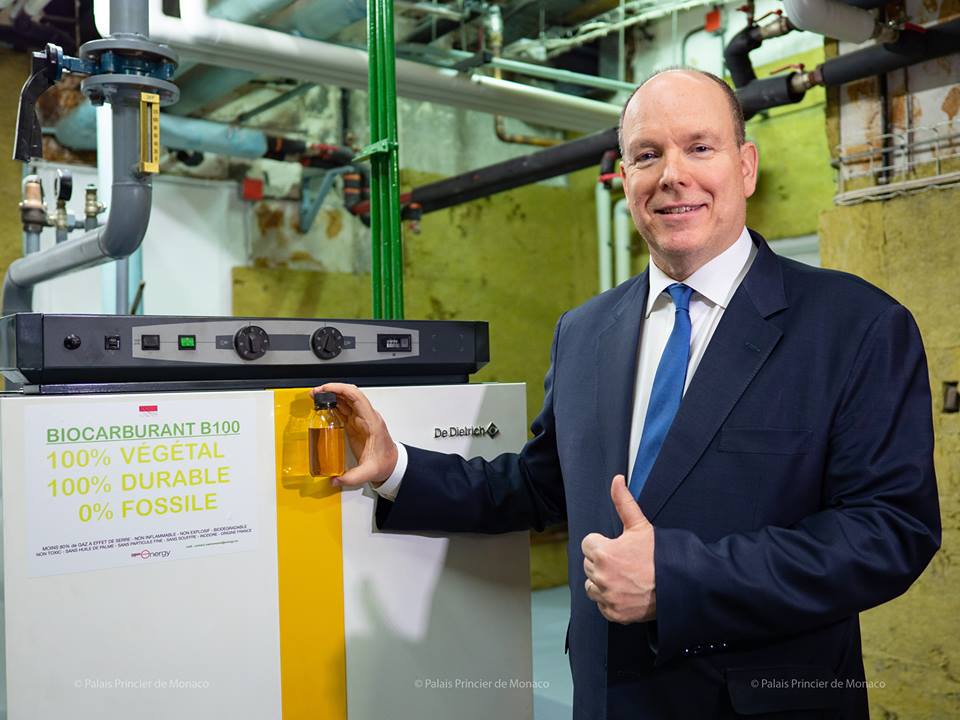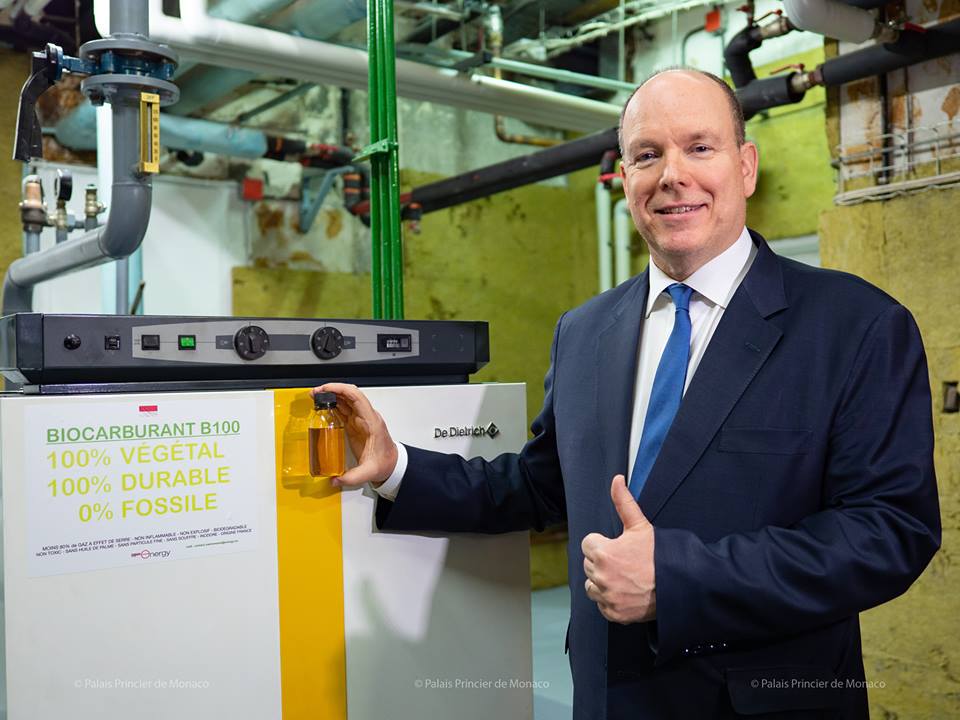 Prince Albert has been committed to the preservation of the environment and the fight against climate change for many years.  The signing of the Paris Agreement in 2016 marks Monaco's ambitious objectives: to cut 50% of greenhouse gas emissions by 2030 and to achieve carbon neutrality by 2050.
A Changing Monaco: Prince Albert inaugurates Photo Exhibition
Along the gates of Jardin Saint-Martin, close to the Princely palace, an exhibition consisting of sixty images was inaugurated by Prince Albert II in the presence of artist Jean-Baptiste Leroux.  The photographs portray Monaco from different perspectives, taken by two artists more than a century apart.
One of the photographers is Theodore Walburg de Bray, an artist who settled in Nice in 1865 and became the official portraitist for Charles III. His work includes an important inventory of Mediterranean nature and architecture.  He produced an extensive collection of images of Monaco.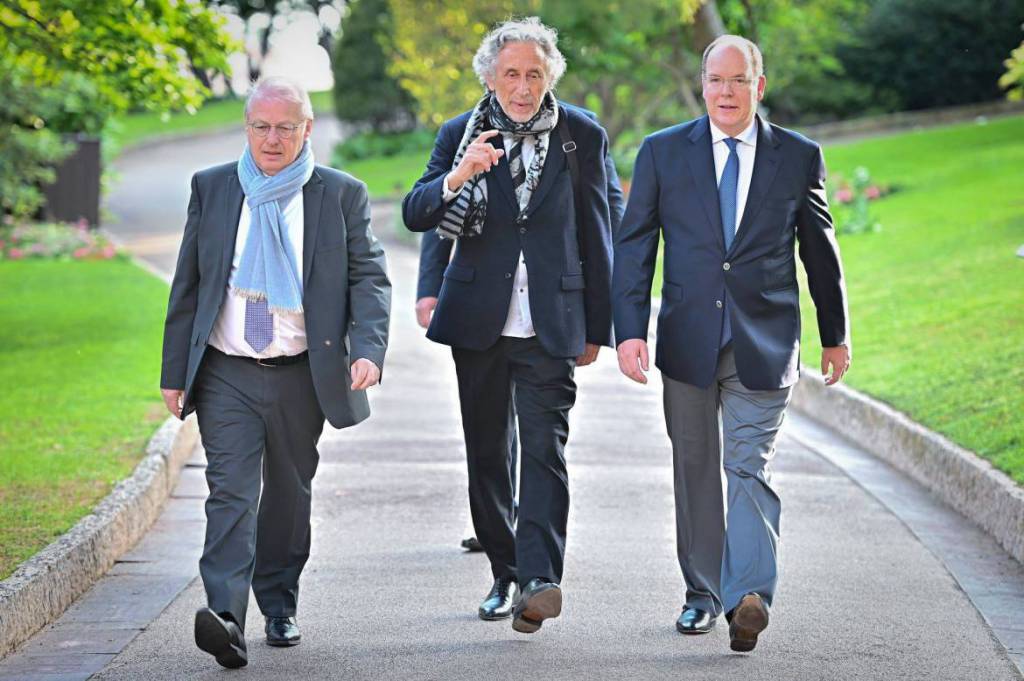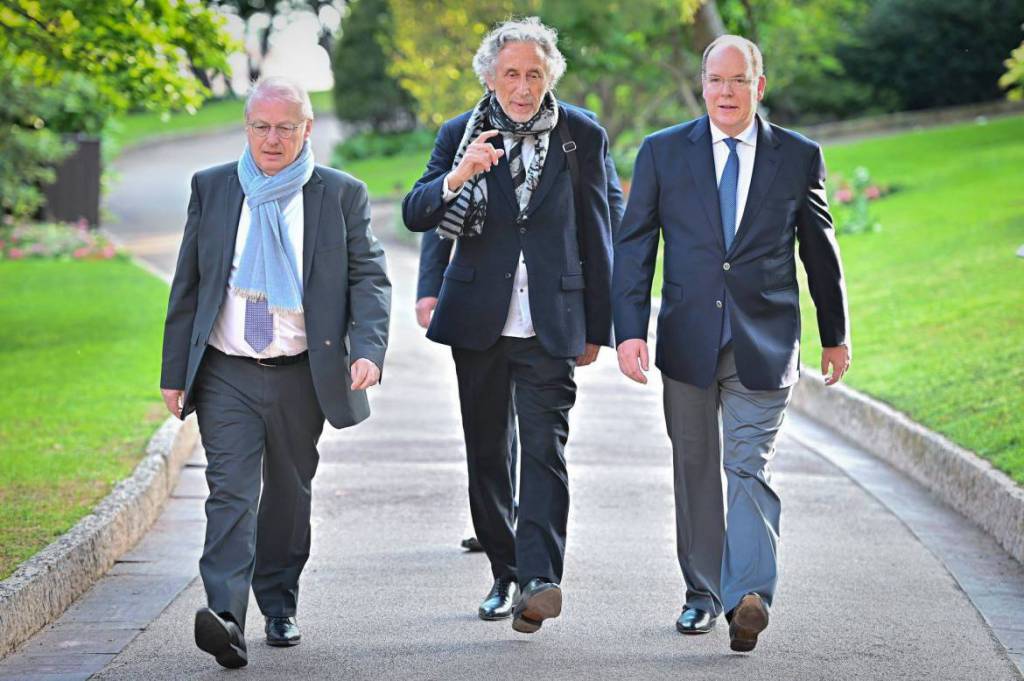 The second photographer is Jean-Baptiste Leroux, an artist from Touraine who directed the Nikon galleries in Paris and the Canon galleries in Beaubourg.  In 2018, Prince Albert bought part of his photographic collection.  Jean-Baptiste Leroux unknowingly photographed many of the same places that Walburg de Bray had captured a century ago.  Sylvie Ruau, who oversees the photographic collection of the Princely Palace archives organized the beautiful outdoor exhibition.  The exhibition can be enjoyed by the public until 23 September.
Digital Transition: Prince Albert presents 'Extended Monaco'
At the Yacht Club, Prince Albert II and Frédéric Genta, delegate responsible for the digital transition, advocated for a new phase in Monaco's history under a new slogan: 'Extended Monaco'.  An ambitious project within the digital transition that intends to push the capacities and borders of the Principality.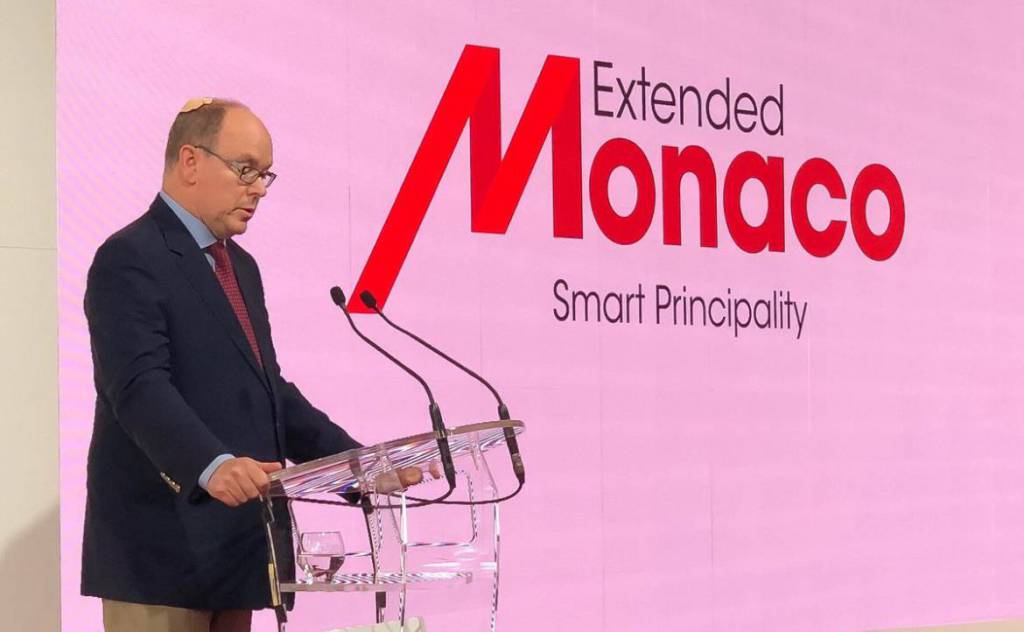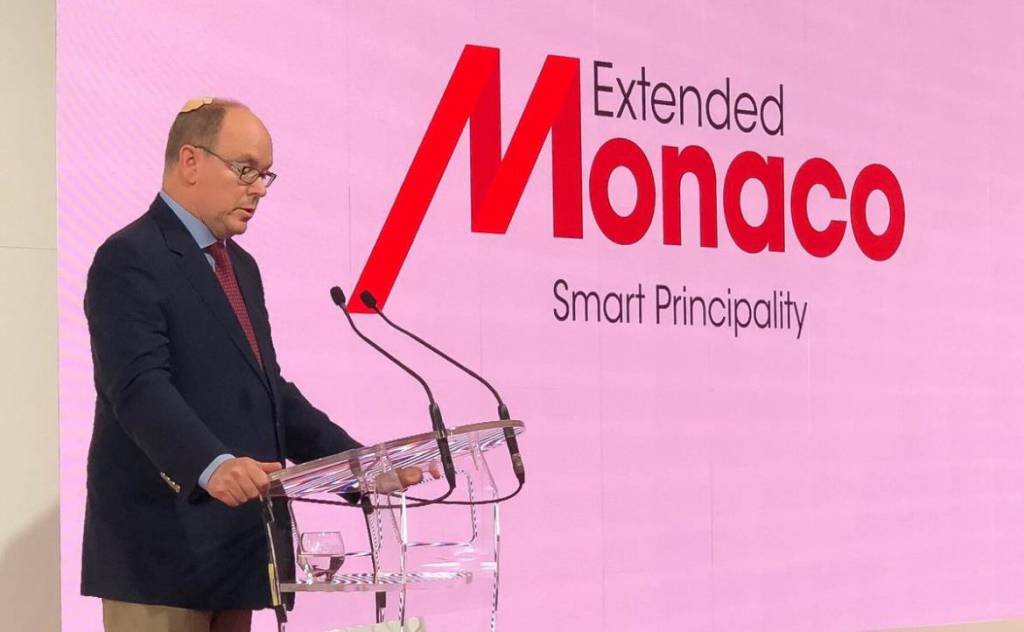 According to the presentation, Extended Monaco will be unique and sustainable, developing new sources of income and promoting a new economy within the virtual world by creating a model specific to Monaco's needs.  The main ambitions are for Monaco to become a world leader in Cleantech (technologies products or services that improve operational efficiency while reducing energy consumption, waste, pollution) and Real Estate Tech (possibly one of the fastest-growing areas of technology).
Monaco's digital transition is already underway through developments in 5G, e-health and autonomous vehicles.  Within the next two years, Monaco will also be the first country to offer computer programming courses to students from kindergarten to college.
Pierre and Beatrice Casiraghi visit Monaco's PAD Fair
Pierre Casiraghi and Beatrice Borromeo Casiraghi attended the PAD Art Fair held at the Grimaldi Forum in Monaco. The fair presents exclusive selections from international galleries.   On display were contemporary design pieces as well as jewellery collections.  PAD regularly holds fairs in Geneva, Paris, Monaco and London.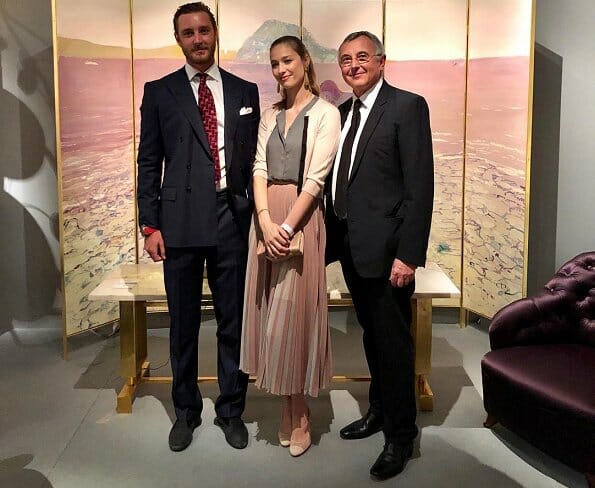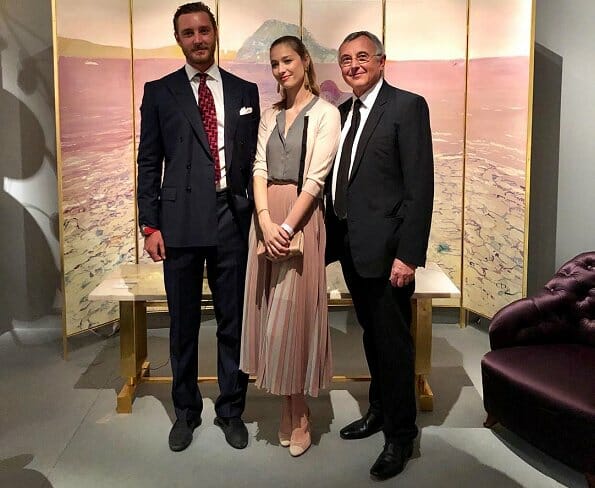 Charlotte Casiraghi is Juror at Hyeres Fashion Festival
Charlotte Casiraghi was a juror at the 34th Hyeres International Festival of Fashion, Photography and Fashion Accessories held at Villa Noailles, France on 26 April 2019. Established in 1986 as a festival for young fashion designers, Hyères has established itself as a cutting-edge event for photography, fashion and beyond. The festival involves diverse exhibitions, professional panel discussions and three main competitions.