Princely news
Princess Caroline and Prince Albert II visit George Condo exhibition and other Princely news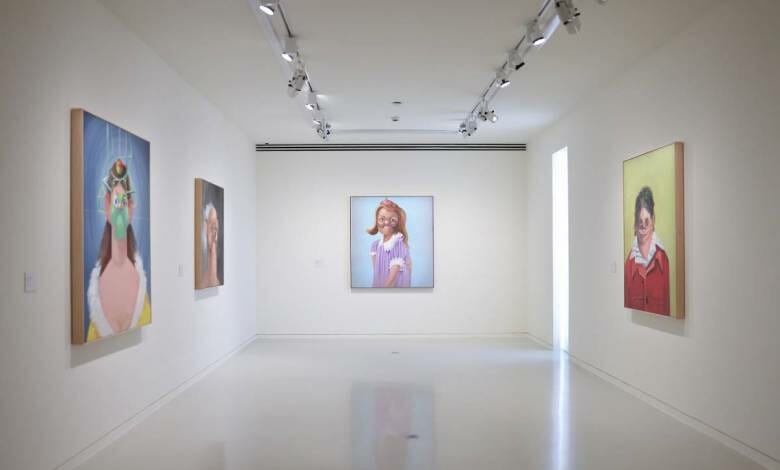 Prince Albert II, Princess Caroline, Charlotte Casiraghi and Princess Alexandra visited George Condo's 'Humanoids' exhibition at Villa Paloma.
Portraits of figures which are comparable to humans were among the 50 pieces by the American artist featured in the exhibition. According to the artist, the Humanoid represents a world of artificial realism, a world of disinformation, a psychological construct.
At the invitation of the Princess of Hanover, George Condo created a stage curtain for Les Ballets de Monte-Carlo in 1998 and the scenography and costumes for the Opus 40 ballet, choreographed by Jean-Christophe Maillot, in 2000. George Condo's Humanoids exhibition runs until 1 October.
Prince Albert II interviewed for "Salon VIP" Television Show
A special 45-minute interview with Prince Albert II, filmed in his Palace home, was aired on Sunday 2 April at 1pm. The 'Salon VIP' program was originally shot in early March by two interviewers from the beIN Sports team. The interview had been in the works for three years and was well worth the wait. The Prince touched upon his love of sports, his black belt in judo, his participation in five Olympics, the ASM football team, the Monaco Grand Prix and his love for the environment.
Prince Albert II celebrates 10th anniversary of Rainier III Clinical Gerontology Centre
Prince Albert II celebrated the Rainier III Clinical Gerontology's 10th birthday at the CHPG. Benoîte Rousseau de Sévelinges, director of the CHPG, spoke about the importance of the centre, which responds to geriatric care needs, palliative care, care for Alzheimer's patients and care for geriatric oncology patients. The centre is organized into different specialized units, including a Memory Centre, Research Unit and Long Term Care Units over 7 floors.
Kate Powers Foundation inaugurated by Prince Albert II
The new Kate Powers Foundation was officially inaugurated by Prince Albert II, surrounded by 400 guests. Charasmatic founder of Monaco's legendary Stars'N'Bars, Kate Powers, would be turning 70 this year. To honour her memory, Honorary President of the Kate Powers Foundation, Prince Albert II, called for the continuation of Kate Powers's work in environmental matters.
Rhonda Hudson and a 100% female team are behind the Foundation's first projects, including a  plan to reduce the use of plastic water bottles in the Principality by purchasing and installing free public filtered water fountains so people can refill their bottles. The foundation has the support of personalities including F1 drivers Mika Hakkinen and David Coulthard, athlete Paula Radcliffe, musician John McLaughlin and cyclist Thor Hushovd. A call for donations for the water fountain project is currently on the Kate Powers Foundation website.